Partnerships are essential for building synergies and complementarities to advance the Nexus Approach in the sustainable management of environmental resources. UNU-FLORES places a strong emphasis on building, strengthening, and sustaining strong relationships with a diversity of partners at the local, regional, and international levels to consolidate its resource base and bridge effective science-to-policy linkages for maximising the impact of partnerships for the UN Sustainable Development Goals (SDGs).
UNU-FLORES has an extensive network of partners across UN Member States, universities and research institutions, the United Nations University (UNU) network, UN Entities, international organisations and networks, and the private sector.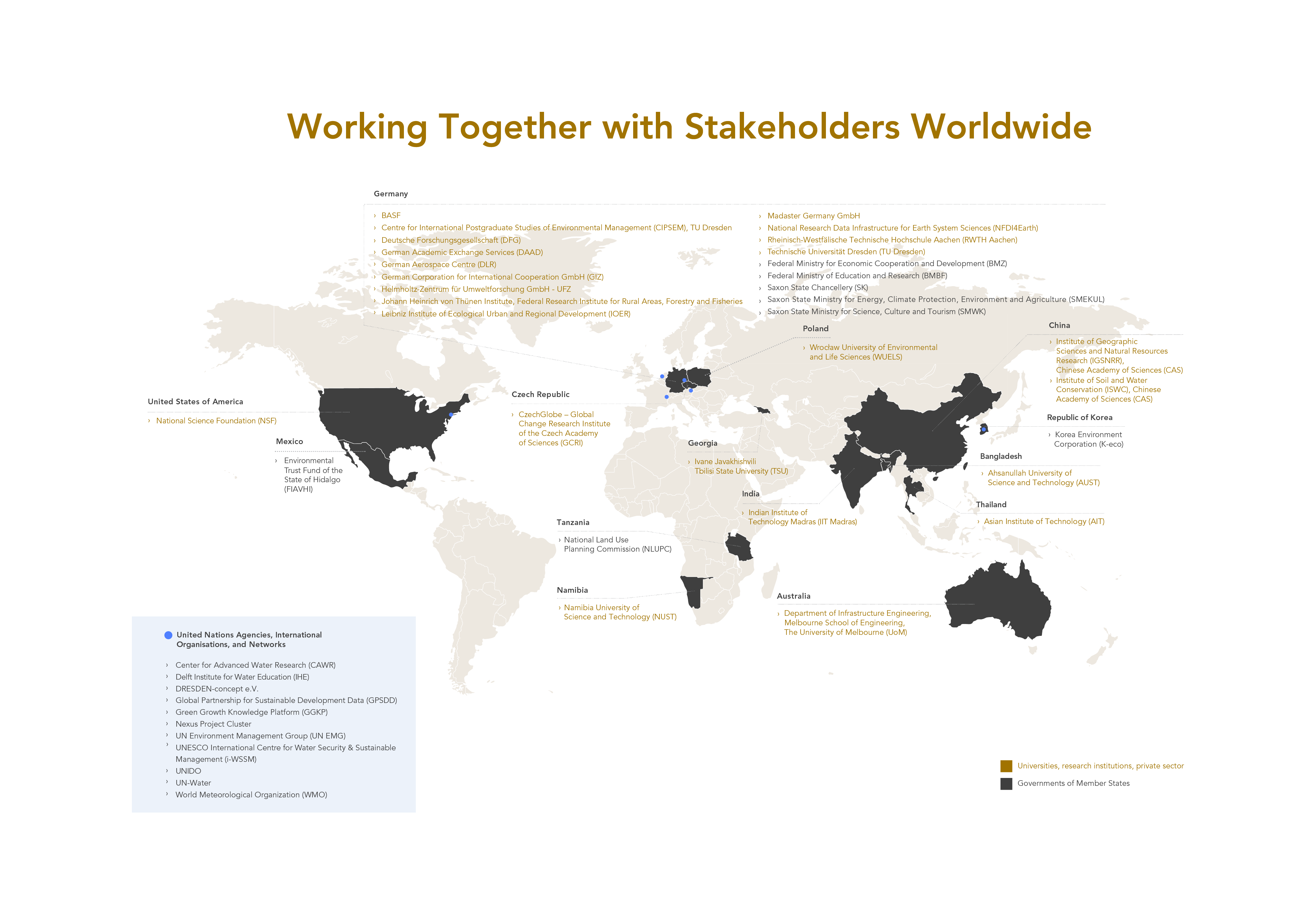 The cornerstone of UNU-FLORES's formalised agreements is the funding agreement with the Institute's core donors: the Federal Ministry of Education and Research (BMBF) and the Free State of Saxony represented by the Saxon State Ministry for Science, Culture and Tourism (SMWK).
The Technische Universität Dresden (TU Dresden) is an important strategic partner, which having been selected as a University of Excellence, receives permanent funding from the federal and state governments in Germany. Institutionalised through a framework agreement, UNU-FLORES's strong collaboration with TU Dresden takes the form of multiple joint initiatives in research (see Projects) and education (see Joint PhD Programme, Nexus Seminar Series).