DATE / TIME:

2022/05/23 09:00 - 2022/05/25 18:00

Location:

Online
Co-Organisers: United Nations University Institute for Integrated Management of Material Fluxes and of Resources (UNU-FLORES), the Technische Universität Dresden (TU Dresden), and the Leibniz Institute of Ecological Urban and Regional Development (IOER)
---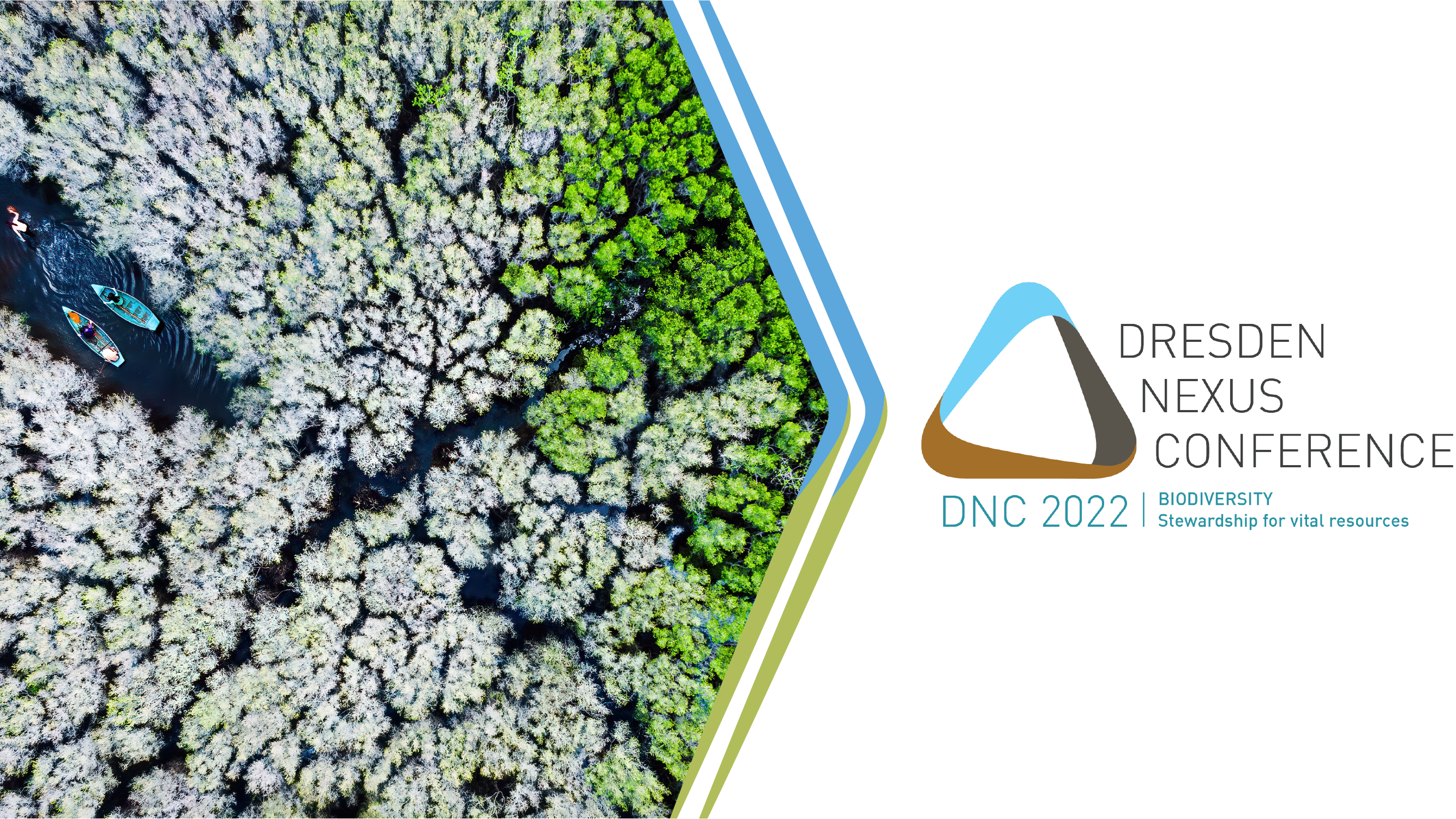 Changes in demographics, urbanisation, and climate have resulted in significant impacts and pressures on the availability and quality of environmental resources. Traditional approaches to environmental resource management often put forward 'siloed thinking' whereby the interconnectedness of environmental resources is ignored.
Against this background, the Dresden Nexus Conference (DNC) is dedicated to advancing a Nexus Approach to the management of environmental resources, particularly water, soil, waste, energy, and other geo-resources. The conference provides a platform for inter- and transdisciplinary exchange on integrated resource management. By bringing together actors from a diverse range of disciplines and sectors, DNC fosters dialogue on how nexus thinking contributes to achieving the United Nations Sustainable Development Goals (SDGs).
DNC2022 will focus on strengthening biodiversity with other challenges in society (e.g., climate change, urban and regional development, agri-food and forest systems and circular economy).
These challenges will be the focus of the fourth Dresden Nexus Conference (DNC) on 23–25 May 2022 under the theme "Biodiversity – Stewardship for Vital Resources".
The programme will explore research and practical examples of sustainable resource management in communities around the world and how these management strategies support the achievement of the SDGs.
The DNC Organisers are developing a diverse programme, including a variety of both conventional and modern session formats to engage with the conference topic. While keynote speeches will provide expert insights, sessions with contributions from international experts will offer a more in-depth look at research and experiences in implementing nexus-oriented strategies for strengthening biodiversity. The programme will also offer several opportunities for participants from the academic, political, and civil society sectors as well as the United Nations to engage with each other, network, and exchange experiences.
Click here for the concept note.
---
Related Links:
Event Website
Call for Abstracts
Dresden Nexus Conference Series