DATE / TIME:

2017/05/17 16:00 - 16:30

Location:

Dresden, Germany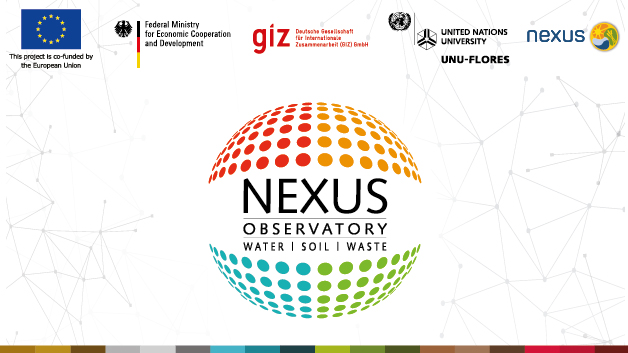 Side Event at Dresden Nexus Conference 2017
Welcome
Reza Ardakanian, UNU-FLORES, Director
Tania Rödiger-Vorwerk, German Federal Ministry for Economic Cooperation and Development (BMZ), Deputy Director General of Directorate 31 – Environment and Infrastructure
Presentation of Nexus Observatory Prototype
Gerhard Rappold, GIZ
Applications of Observatory to Support Implementation of the Nexus Approach
Mathew Kurian, UNU-FLORES
Concluding Remarks
Detlef Klein, Senior-Advisor, Manager of WEF-NEXUS Unit, GIZ
---
The Nexus Observatory is an important initiative of UNU-FLORES that seeks to bring scientific analysis to bear on pressing challenges decision makers face with regard to the environment and development. The GIZ Nexus Resources Platform showcases the latest news, publications, and trends on the Nexus Approach. GIZ and UNU-FLORES recognise the complementarities between these two platforms. In collaboration, they are developing a prototype of the Nexus Observatory and exploring further synergies that could emerge from greater integration of both platforms.
At Dresden Nexus Conference 2017, participants will have the opportunity to attend a launch event that will report on the initial results emerging from the computing effort that is currently underway to build synergies between the UNU-FLORES Nexus Observatory and GIZ Nexus Resources Platform.
For more information please visit the Dresden Nexus Conference website.