DATE / TIME:

2022/06/29 13:45 - 14:45

Location:

Dresden, Germany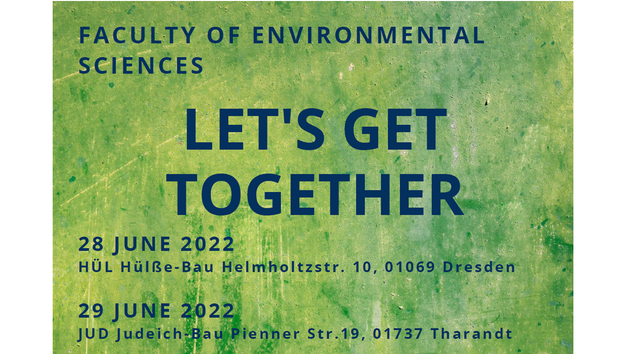 Co-Organisers: Technische Universität Dresden, UNU-FLORES
---
Speaker
Under the motto Let's Get Together!, the Faculty of Environmental Sciences at Technische Universität Dresden invites its members and guests to the Faculty Integration Days 2022.
On 29 June 2022, Prof. Daniel Karthe, Head of Research Programme, UNU-FLORES, holds his inaugural lector on the topic 'Resource Nexus Perspectives on Environmental Pollution'.
---
Background
The two-day event will be held in Dresden (28 June 2022) and Tharandt (29 June 2022). The event provides a varied programme with inaugural lectures, a science slam and a postdoc session on the first day, and insights into the International Study Programmes of the Faculty of Environmental Sciences on the second day. 
---
Related Links:
Full programme