DATE / TIME:

2021/11/01 17:30 - 18:30

Location:

Glasgow, United Kingdom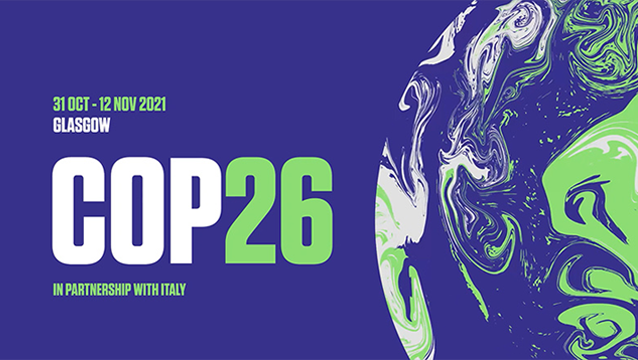 Organisers: UN-Water Expert Group, Water and Climate Coalition
---
Speakers
Gilbert Houngbo, Chair, UN-Water
Lindsey Blodgétt, The World Youth Parliament for Water
Tom Williams, Director of Nature Action and Water, World Business Council for Sustainable Development (WBCSD)
Ingrid Timboe, Policy Director, Alliance for Global Water Adaptation (AGWA)
Anil Mishra, Chief of Hydrological Processes and Water Scarcity Section, UNESCO
Johannes Cullmann, Director of Water and Cryosphere, World Meteorological Organization (WMO)
Edeh Chioma Felistas Amudi, Assistant Chief Scientific Officer, Department of Climate Change, Federal Ministry of Environment of Nigeria
Juan Gonzalo Botero Botero, Vice Minister of Agricultural Affairs, Ministry of Agriculture and Rural Development of Colombia
Co-Convenors
UN-Water Expert Group (UNECE, UNESCO, WMO, ESCWA, IFAD, UNCCD, UNDP, UNEP, UNICEF, UNU (via UNU-FLORES), WHO, DESA, coordinated by UN-Water with the support of AGWA, AquaFed, French Water Partnership, GWP, HumanRight2Water, Ramsar Convention, World Water Council, WMO
This session – jointly organised by the UN-Water Expert Group and the Water and Climate Coalition for the Water & Climate Pavilion at COP26 – highlights the cross-cutting role of water solutions for adaptation and mitigation. It showcases how water and climate change adaptation can be integrated into national policies, such as NDCs, as well as how to mobilise financing for climate-resilient water management. Ways to involve communities, vulnerable people, women, youth, and civil society to build resilience will be presented and discussed with the audience.
This event focuses on the actions from global to national and local levels and introduces opportunities in cross-cutting collaboration. The event builds on the conclusions of the UN-Water Policy Brief on Climate Change and Water, the United Nations World Water Development Report 2020: Water and Climate Change, and the SDG 6 Global Acceleration Framework.
The event will be livestreamed on YouTube.
---
Background
At COP26 UK in Glasgow, the Water Pavilion is mobilising the water community and partners in the global climate action community to debut the first-ever Water & Climate Pavilion at the COP. The Pavilion aims to elevate our ideas and solutions to the highest possible levels through a unified voice on the role of water in meeting the goals of the Paris Agreement and support ambitious and science-based global climate action.
---
Related Links:
Event website