DATE / TIME:

2021/07/21 15:00 - 16:30

Location:

Online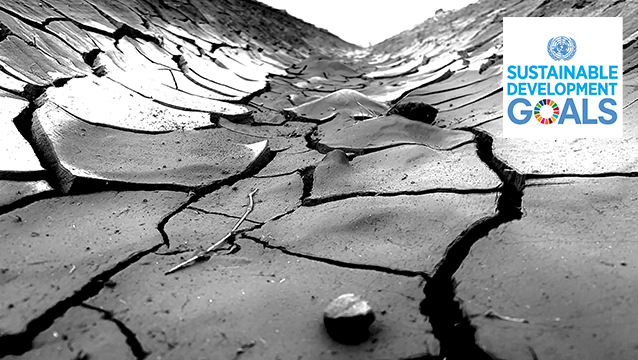 Image: Mario a Villeda/Pexels
Organiser: UNU-FLORES in cooperation with the Global Water and Climate Adaptation Centre (ABCD) consortium
---
Speakers
Co-Chairs
Prof. Daniel Karthe, Head of Research Programme – Resource Nexus for Regions in Transformation, UNU-FLORES, Dresden, Germany

Atiqah Fairuz Salleh

(Moderator)

, Communications & Advocacy Lead, UNU-FLORES, Dresden, Germany

 
The consortium of the Global Water and Climate Adaptation Centre – Aachen-Bangkok-Chennai-Dresden (ABCD) will be working on the climate change-water security nexus from 2021 until 2025.
During the session "Managing the Climate Change-Water Security Nexus through an SDG lens",  speakers provide short impulse presentations on linkages between "Climate Adaptation and the SDGs". They also give insight into the way the ABCD Centre will address them.
Join the conversation using the event hashtag #EvidenceforAction.
---
Background
Organised by the Sussex Sustainability Research Programme (SSRP), a joint initiative between the University of Sussex and the Institute of Development Studies (IDS), the Symposium identifies synergies between climate and environmental justice, linkages between climate and health goals, and the mutual benefits of climate adaptation and development strategies.
The Symposium builds on recent UN activities in this area (including the 2019 UN Conference and the 2020 UN Consultation), as well as the Global Goals 2020 International Symposium co-hosted by the Copernicus Institute of Sustainable Development (CISD), SSRP, and partners.

---
Related Links:
Event website
Draft programme
Keynote speakers