DATE / TIME:

2020/12/11 14:10 - 15:00

Location:

Online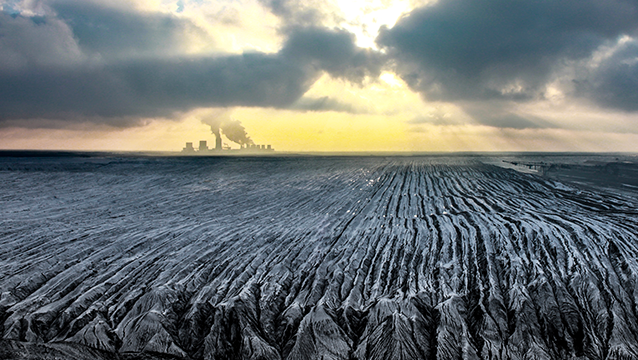 Image: Pexels/Torsten Kellermann
Co-Organisers: UNU-FLORES, European Commission Directorate General for Energy, World Bank
---
Speakers
Mr Stanislaw Tillich, Former Prime Minister of Saxony and Head of the German Commission on Growth, Structural Change and Employment (also known as "Coal Commission")
Mr Thomas Siegl, Department Structural Development,
Saxon State Ministry for Regional Development (SMR)
Ms Julia Mayer, Program Manager "Development of Resources", Central German Metropolitan Region
Prof. Edeltraud Guenther, Director, UNU-FLORES (Panelist)
Prof. Daniel Karthe, Head of Research Programme – Resource Nexus for Regions in Transformation, UNU-FLORES (Panelist)
Robert Pollock, Senior Advisor, Coal Regions in Transition Initiative (Session Moderator)
Convenors
Prof. Edeltraud Guenther, Director, UNU-FLORES
Prof. Daniel Karthe, Head of Research Programme – Resource Nexus for Regions in Transformation, UNU-FLORES
Rachel Perks, Senior Mining Specialist, Energy and Extractive Industries Programme, World Bank
---
UNU-FLORES co-organises this event with the World Bank and European Commission Directorate General for Energy to share German experiences related to the transformation in coal mining regions ranging from the level of national strategies to their regional (State of Saxony) and local (Central German Metropolitan Region) implementation. The target group involves 250 stakeholders from the West Balkans and Ukraine, including policymakers, managers, scientists, and representatives of civil society.
Further information on the cooperation can be found here, a detailed conference programme here.
---
Background
The event is organised in the framework of the inauguration of the World Bank's Platform in Support of Coal Regions in Transition: Western Balkans and Ukraine. The platform will become fully operational in early 2021, when a technical secretariat will be established.