DATE / TIME:

2017/03/15 - 2017/03/17

Location:

Mexico
Organisers: UNU-FLORES (units Waste Management and Water Resources Management) and Fideicomiso Infraestructura Ambiental de los Valles de Hidalgo (FIAVAHI)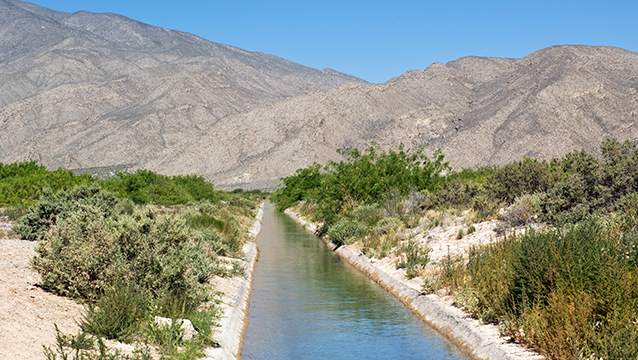 ---
Background
To improve the sustainable use of environmental resources, UNU-FLORES promotes employing an integrated approach to managing water, soil, and waste resources in one nexus. Safe use of wastewater in agriculture (SUWA) is an excellent example showcasing this concept. UNU-FLORES has been advocating for the safe use of wastewater since the inception of its research and capacity development agenda. The Institute continually works with many other organisations and UN Member States to improve current understanding and to produce new knowledge on this topic.
Mexico's Mezquital Valley is a place often cited in SUWA literature as a great case study due to its size (over 90,000ha) and history (for over 100 years). Wastewater irrigation has given the farmers in this semi-arid region not only a solution for water scarcity but also a method to increase their crop yield. However, it has also caused many environmental, sanitary, and social issues. The State of Hidalgo together with its Environmental Trust Fund (FIAVHI) is determined to find sustainable and long-lasting solutions to these issues.
Within this context, UNU-FLORES is pleased to join forces with FIAVHI and the Municipality of Tepeji, Mexico to co-organise this International Capacity Development Workshop on the "Sustainable Management Options for Wastewater and Sludge". To this end, UNU-FLORES has brought an international team to Mexico that includes representatives from the Technische Universität Dresden (TU Dresden), the Training and Demonstration Centre for Decentralized Sewage Treatment (BDZ e.V.), the Universidad San Carlos de Guatemala (USAC), and the University in Santiago de los Caballeros, Dominican Republic (ISA).
Both UNU-FLORES and FIAVHI hope to use this opportunity to lay the foundation for a long-lasting and mutually beneficial partnership.
---
Transfondo
UNU-FLORES promueve el empleo de un enfoque integrado para manejar el agua, el suelo y los desechos en un nexo que mejore el uso sostenible de los recursos ambientales. El uso seguro de aguas residuales (SUWA) es un ejemplo excelente que muestra este concepto. UNU-FLORES ha
estado promoviendo el uso seguro de las aguas residuales desde la concepción de su investigación y la agenda de desarrollo de capacidades, y ha trabajado con muchas otras organizaciones y los estados miembros para mejorar el entendimiento actual y producir nuevo conocimiento.
El valle del Mezquital en Mexico es un lugar sitado frecuentemente en la literature SUWA como un buen caso de studio debido a su extensión (más de 90,000 ha) y su historia (por más de 100 años). Irrigación con aguas residuales ha dado a los campesinos en las regiones semiáridas no solo la solución para la escasez de agua, pero también un método para mejorar la cosecha. Sin embargo, al mismo tiempo, es causa de problemas ambientales, sanitarios y sociales. El estado de Hidalgo junto con su fondo fiduciario ambiental (FIAVHI) está trabajando para encontrar soluciones sostenibles y a largo plazo para estos problemas.
Dentro de este contexto, UNU-FLORES se complace de unir fuerzas con FIAVHI y la municipalidad de Tepeji, Mexico para coorganizar este Workshop Internacional de Desarrollo de Capacidades en Opciones Sostenibles para el Manejo de Aguas Residuales y Lodos. El equipo internacional que la UNU-FLORES trae a Mexico también incluyen miembros de la Universidad Técnica de Dresde (TUD), del Centro de Formación y Demostración para el Tratamiento Descentralizado de Aguas Residuales (BDZ e.V.), la Universidad San Carlos de Guatemala y la Universidad en Santiago de los Caballeros, República Dominicana.
Ambos, UNU-FLORES y FIAVHI esperan usar esta oportunidad para sentar las bases de una asociación duradera y mutuamente beneficiosa.