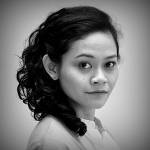 INSTITUTE:

UNU-FLORES

OFFICE:

UNU-FLORES, Ammonstrasse 74, Dresden, 01067, Germany

E-MAIL:

b.m.salleh@unu.edu

PHONE:

+49 351 8921 9387

NATIONALITY:

Singaporean
Research Interests
Global governance
Innovation
Knowledge diffusion
Science-Policy Interface
Education
Master of Arts in International Relations, Global Governance and Social Theory, Jacobs University Bremen & University of Bremen, Germany (2013)
Bachelor of Social Sciences (Honours), Political Science and European Studies, National University of Singapore, Singapore (2011)
Appointments
Advocacy and Public Affairs Officer, UNU-FLORES
Editorial and Publishing Officer, Transparency International
Teaching Assistant, Jacobs University Bremen
Biographical Statement
Atiqah Fairuz Salleh is a Doctoral Researcher in the Joint PhD Programme in Integrated Management of Water, Soil, and Waste between Technische Universität Dresden and UNU-FLORES. Before beginning her Doctoral Research, Atiqah was the Advocacy & Public Affairs Officer at UNU-FLORES. She chaired the Institute's Flexible Workspace Committee, having led the team to successfully develop a well-received new office concept that promotes a conducive and healthy work environment while ensuring efficient resource use.
Prior to joining UNU, Atiqah worked in Communications with Transparency International in the global fight against corruption and has served various functions in administration, research, and teaching in the higher education space. At the University of Bremen, she contributed to publications at the Excellence Cluster "Transformations of the State" (SFB597) in the field of international education politics. Atiqah has also had stints in journalism, and communications at the National Arts Council, in Singapore.
As an advocate for good governance and informed decision-making, Atiqah seeks to bridge the gap between science and policy. She is curious about the diffusion of norms and ideas and gets excited about innovation.