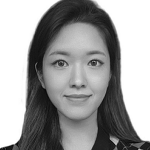 INSTITUTE:

UNU-FLORES

OFFICE:

UNU-FLORES, Ammonstrasse 74, Dresden, 01067, Germany

E-MAIL:

choi@unu.edu

PHONE:

+49 351 8921 9383

NATIONALITY:

Korean (South)
Research Interests
environmental regulation
Governance 'of' and 'for' Sustainable Development Goals
Health
Waste management
Education
Bachelor, Health and Environmental Science, Korea University, Republic of Korea (2020)
Bachelor, Business Administration, Korea University, Republic of Korea (2020)
Appointments
Research intern, Waste management, UNU-FLORES
Undergraduate researcher, Radiation Health Safety Laboratory, Korea University
Biographical Statement
Minjeong Choi is a Senior Research Assistant at UNU-FLORES and contributes to research for the "Plastic Pollution in the Environment and Nexus Governance Solutions for Regulating the Single Use of Plastic" project. She previously worked as an intern at UNU-FLORES.
Minjeong has managed the development and analysis of a survey on post COVID-19 plastic management and stakeholder/consumer behaviour in Korea with the K-ECO (Korea Environment Corporation).
Her research interests are the analysis of policies/regulations and research on Sustainable Development Goals related to plastic waste, particularly in Asian and European countries, and nexus governance.