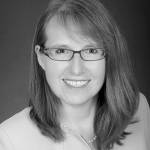 INSTITUTE:

UNU-FLORES

OFFICE:

UNU-FLORES, Ammonstrasse 74, Dresden, 01067, Germany

E-MAIL:

guenther@unu.edu

PHONE:

+49 351 8921 9371

NATIONALITY:

German
Research Interests
Barrier analysis
Environmental management control systems
Resource Nexus in organisational practices
Sustainability assessment
Education
PhD, Economics and Social Sciences, University of Augsburg, Germany (1993)
Dipl. -Kffr./Business Graduate in Auditing/Controlling, Financial Economics, Mathematical Methods, University of Augsburg, Germany (1989)
Appointments
UNU Focal Point for the Environmental Management Group (EMG)
Founder and Head of the Center for Sustainability Assessment and Policy PRISMA
Chair for Business Administration, Sustainability Management and Environmental Accounting at TU Dresden
Biographical Statement
Prof. Edeltraud Guenther is a globally recognised expert in environmental management and sustainability assessment.  She assumed the position of Director of United Nations University Institute for Integrated Management of Material Fluxes and of Resources (UNU-FLORES) in Dresden, Germany on 1 September 2018.
Prof. Guenther's research focusses on sustainability management, environmental accounting, and management control systems, with an emphasis on corporate responsibility, life cycle assessment, resilience, and sustainability assessment. As UNU-FLORES Director, Prof. Guenther is a vocal advocate for "Advancing the Resource Nexus", which is also reflected in the Institute's mission to create meaningful impact across the scientific landscape, and to champion the Resource Nexus as a vital scientific perspective.
Prof. Guenther received her doctorate in Environmental Accounting from the University of Augsburg and has held the position of Chair of Business Management, Sustainability Management and Environmental Accounting, at the Faculty of Business and Economics at Technische Universität Dresden (TU Dresden) since 1996. She founded the Centre for Performance and Policy Research in Sustainability Measurement and Assessment (PRISMA) in 2016 and has acted as the Centre's Chair since then. As an international authority on environmental resource management, Prof. Guenther has held Visiting Professorships at Namibia University of Science and Technology (NUST), Kobe University, and University of Virginia.
In addition to her involvement on the editorial boards for a variety of scientific journals, Prof. Guenther is Editor-in-Chief for the Sustainability Management Forum (2015), as well as subject editor of the International Journal of Life Cycle Assessment (2016). In her own work, Prof. Guenther most notably poses the question "How does it pay to be sustainable?" and is a proponent for promoting the financial benefits of sustainability; this is demonstrated through her significant publication record of over 200 journal articles, and her contributions to several book chapters.
As part of strengthening the connections between UNU-FLORES and the wider United Nations network, Prof. Guenther was also one of the establishing Directors and the first Chair for UNU Water Network, which was initiated in 2019. In 2020, she was appointed UNU Senior Official for the Environmental Management Group (EMG).
Further Information