2020/03/21 Dresden, Germany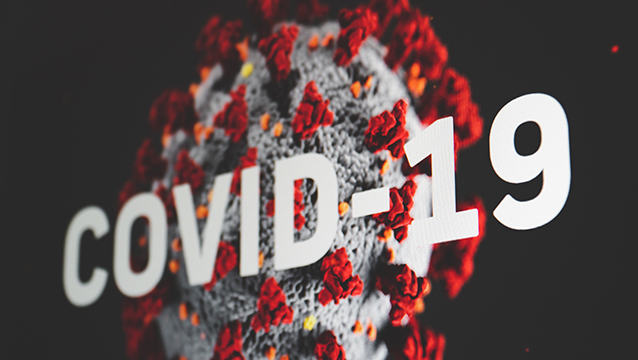 "If you're going to spread anything, let's spread kindness. In the meantime, we can be proud that the United Nations continues the important work on which many in the world depends, although in different ways, and in different places."
– UN Secretary-General António Guterres
The outbreak of the coronavirus (COVID-19) has resulted in what has been described as an "unprecedented crisis" in the Secretary-General's video message to UN personnel and Germany's "greatest challenge since World War Two" in Chancellor Angela Merkel's address to the nation this week. During the pandemic, UNU-FLORES will continue operations, albeit with some adjustments, while we closely monitor developments and adapt accordingly.
Working with guidelines from the UN and UNU and in close contact with authorities in Germany, UNU-FLORES has so far put the following measures in place:
COVID-19 Emergency Team
A crisis response team has been established to review updates and prepare measures in response to the rapidly changing situation. The team aims to stay vigilant and circulate bi-weekly email updates to keep staff updated about the developments.
Telecommuting
All personnel, students, and interns have been highly recommended to work remotely until further notice. With Flexible Working Arrangements (FWA) in place for over six months, the UNU-FLORES team is well-prepared, with access to the tools and infrastructure to facilitate working from home. The FWA has now been extended from two to five days a week and extended to interns under the current circumstances. The duty station remains open, run by staff members serving critical functions. Any new colleague joining the team will also be instructed to enter a 14-day quarantine period. In the meantime, personnel can still be reached via email or their direct lines here.
Education Programmes
The Joint PhD Programme, Visiting Scholar Programme, and Internship Programme will continue, while measures are being discussed where physical presence is necessary.
Travel Policy
Under a strict travel policy, all travel arrangements have been suspended until further notice and previous travel authorisations revoked.
Meetings and Events
Meetings are to take place virtually. If critical meetings must take place, they would have to be postponed.
Heightened Hygiene
Everyone is constantly reminded to practise good hand hygiene, observe good coughing/sneezing etiquette, and keep social distance. Shared facilities at the duty station are also to be sanitised.
As we stand united through these uncertain times, let us all do our parts to flatten the curve and support those in need. Stay informed and healthy, and for regular updates on our research and activities, please check our website and follow us on our social media channels (Facebook, Twitter, Instagram, LinkedIn).