2019/02/12 Cajicá, Colombia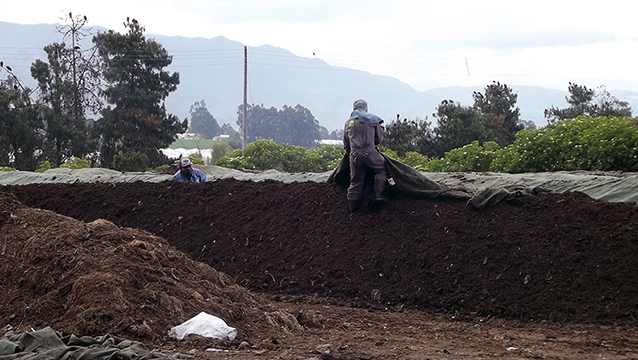 By Cristian Rivera Machado, Waste Management Unit
At the UN Environment Assembly on tackling pollution held in Nairobi in December 2017, five cities were identified for their strong approach to waste management: Osaka (Japan), Alappuzha (India), Ljubljana (Slovenia), Penang (Malaysia), and Cajicá (Colombia). Cajicá was selected mainly because of their Green Containers Program (GCP).
GCP is the city's strategy aiming at inculcating good waste management habits at the household level through source separation of organic waste, collection, and composting. The programme started in 2008 in some neighbourhoods; by now, more than 400 tonnes per month of organic waste have been collected and composted.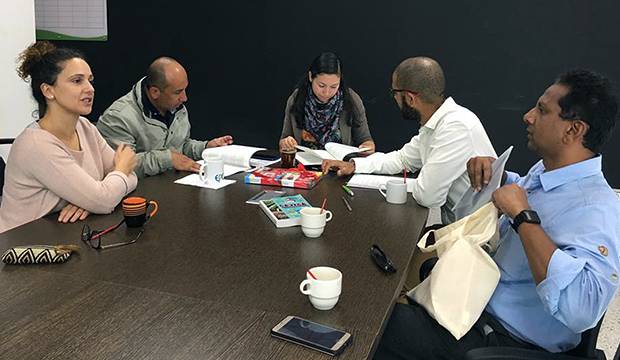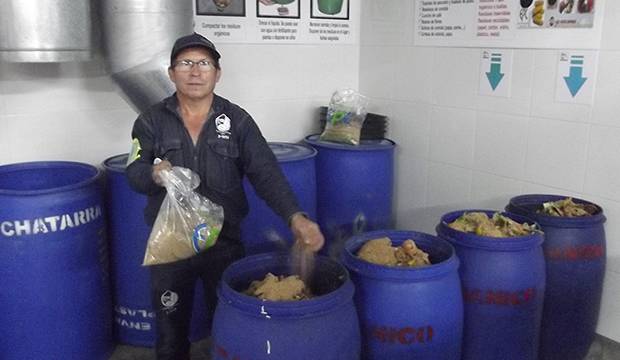 From left: Knowledge exchange on experiences about composting between EPC and UNU-FLORES; source separation in apartment buildings (Images: UNU-FLORES staff).
In the framework of the current research about Cajicá´s experience carried by UNU-FLORES, the Waste Management Unit made a field visit to the Colombian city on 29 November 2018, in cooperation with The Sanitary Enterprise (EPC – Empresas Públicas de Cajicá) and IBICOL, a composting facility. Meetings were held to exchange knowledge about the organic waste collection model, educational campaigns, composting, and some other features of the GCP.
UNU-FLORES Waste Management Unit and the Waste Management Division at EPC shared detailed information about the achievements, challenges, and concerns of the GCP. UNU-FLORES also shared some outcomes and findings from the ongoing research before going on a small urban tour to witness directly how the model works and how citizens are involved.
Taking an apartment building as a perfect example, a storage room is the collection point where residents deposit their waste properly separated in containers of different colours: green for organic waste; white for paper, cardboard, plastics, glass, and metals; and black for other waste. While it may appear like a straightforward task in some other countries, fundamental to the GCP initiative is a door-to-door educational campaign that continuously raises awareness and fosters sustainable habits among local citizens.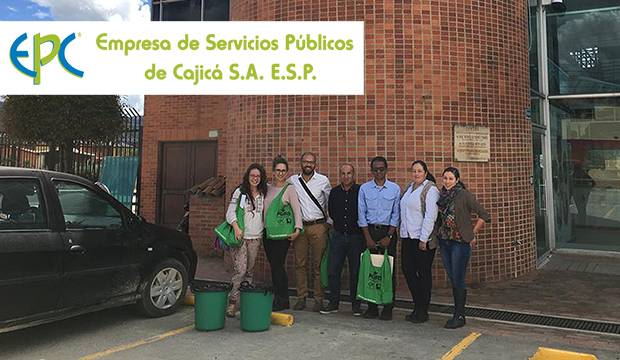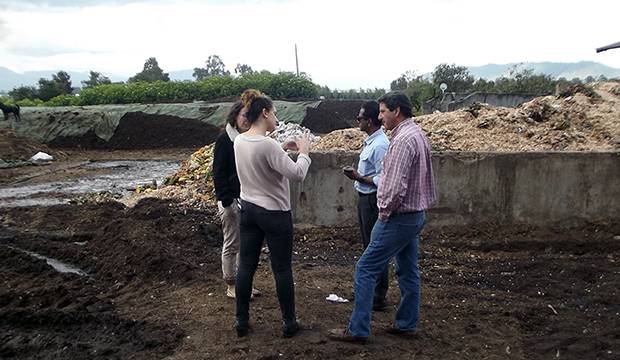 From left: Group picture at EPC (Image: EPC); conversations about the composting process at Tocancipá, Colombia (Image: UNU-FLORES staff).
At the composting facility IBICOL, 20 minutes away from Cajicá, the UNU-FLORES team observed the procedures carried out by the company on solid organic waste from Cajicá and other cities. Compost is produced by piling organic matter in long rows (windrows) through mechanical turning, where inoculants are added to accelerate the composting process. To guarantee a product of good quality, IBICOL carry out standard control measures, such as the continuous measurement of temperature and humidity, among others.
Closing the cycle, the team paid a visit to an organic commercial vegetable farm that uses compost produced by IBICOL. This is a field sample of the Nexus Approach towards water, soil, and waste in action.