2019/05/15 Dresden, Germany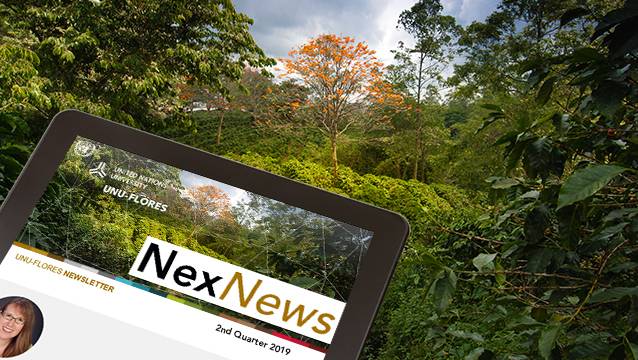 Dear Readers,
The implementation of the Nexus Approach is largely a question of governance. Strengthening the science-policy interface for resource management is at the core of UNU-FLORES's work. In this edition, you can read how we are engaging our community on this topic: from an article on identifying synergies to ensure coordination between policymakers and consumers in SDG implementation, and joining forces with UNU-MERIT and the City of Dresden to convene two sessions at the SDG Global Festival for Action, to an International Dialogue we are hosting to discuss the challenge of working at the science-policy interface with our local partners on 11 June.
You will also find several new publications on what we can learn from integrated management approaches for the Nexus Approach, on the policy challenges of crop residue burning in India, on methods for monitoring river water quality, and on much more. Committed to ensuring availability and accessibility, colleagues have also published their newest data and methods in Nature's Scientific Data and Elsevier's MethodsX.
To learn more about these activities in real-time, I invite you to visit us on Facebook, Twitter, and our website.
Best regards,
Edeltraud Guenther
Director, UNU-FLORES
P.S. – Know someone who would enjoy NexNews? Send them here.