2016/08/03 Dresden, Germany
Reporting by Atiqah Fairuz Salleh, Communications and Advocacy
Implementing the Nexus Approach to the management of environmental resources calls for attention to individual and agency behaviour. Taxes, central transfers, and tariffs are known to determine agency behaviour. They account for revenue and expenditure decisions and in turn allow individuals the autonomy to make decisions – depending on the size of the revenue, individuals get to choose the technology used to deliver critical services such as water supply or wastewater treatment.
The extent to which the management of environmental resources are integrated is characterised by intergovernmental fiscal relations. Intergovernmental fiscal relations encapsulate the gamut of norms (shared values), institutions (rules), and organisations that determine considerations of efficiency or equity in the delivery of public services. The type of administrative culture may determine the level of discretion that decision makers exercise, allocation of roles and responsibilities, and capacity to implement projects, programmes, and policies.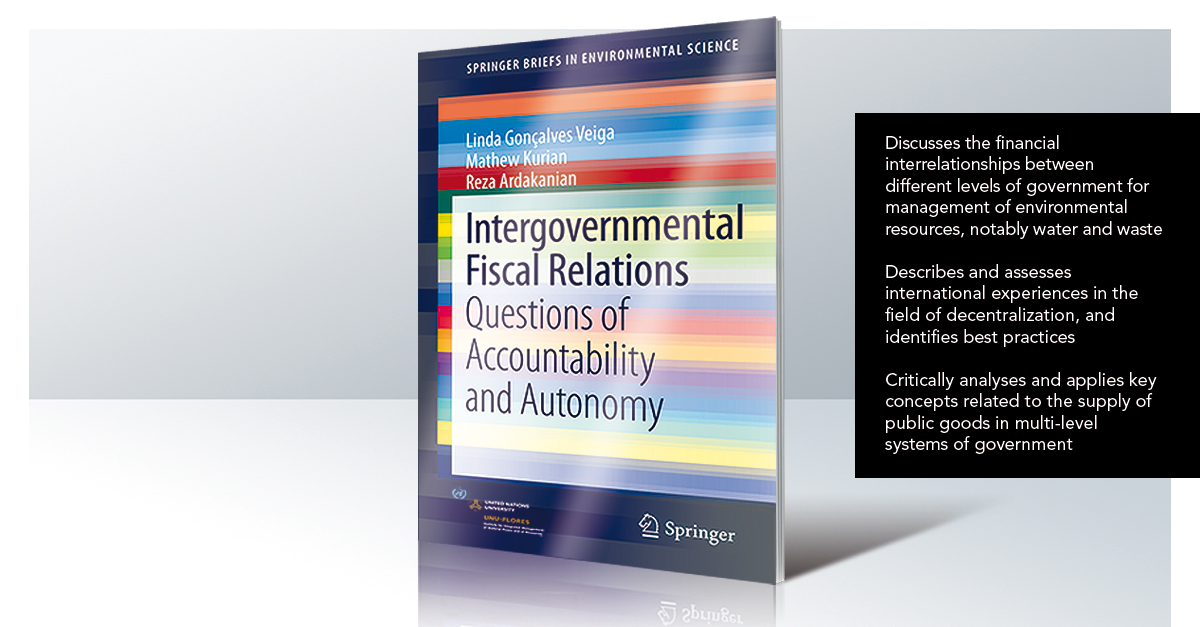 The Springer Brief Intergovernmental Fiscal Relations: Questions of Accountability and Autonomy (Veiga et al. 2015) reviews the literature on the financing of public services, outlines the functions of public budgets, and reviews the experience with results-based financing (RBF). It demonstrates that there are significant benefits from addressing issues of accountability and autonomy to advance the Nexus Approach. RBF, for instance, a funding model in which payments are made only after previously agreed upon outcomes can be proven to have been obtained, ensures that money is allocated efficiently – the pressure is on the recipients to deliver on their promises as the financial risks are transferred to them.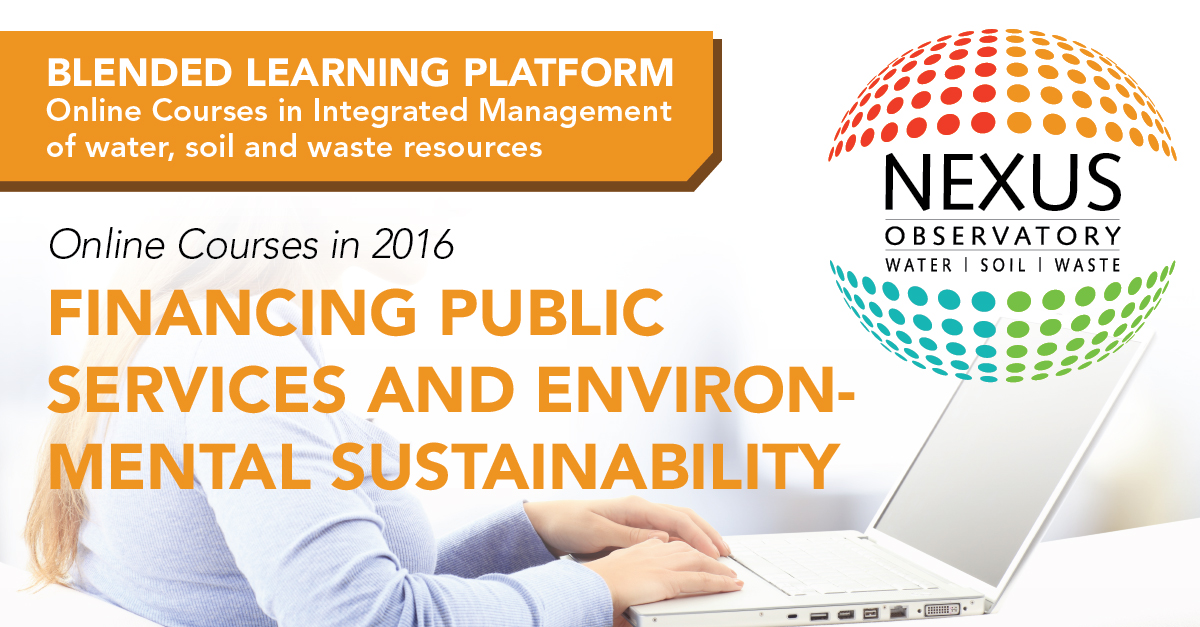 The publication will be used as learning material for one of the UNU-FLORES's online courses in integrated management of water, soil, and waste resources. The online course Financing Public Services and Environmental Sustainability aims to provide participants with an understanding of the role played by intergovernmental fiscal arrangements in shaping public service outcomes in countries around the world, especially in developing countries and emerging economies. Issues of accountability and autonomy will be examined to highlight important trade-offs and synergies that are at the centre of the Nexus Approach to the management of water, soil and waste. Specific topics include trends in political decentralisation and the role of public budgets and local governments in supporting the delivery of public services.
Applications are currently open for the online courses.