2021/04/30 Dresden, Germany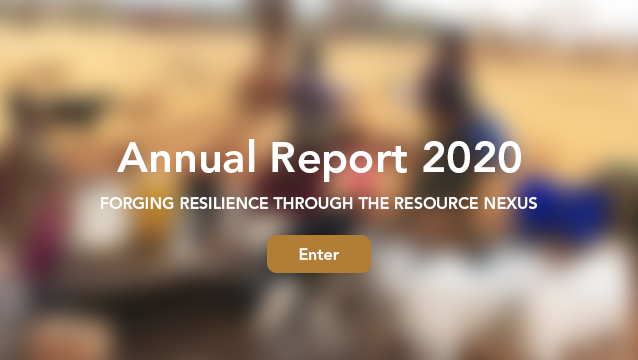 A Message from the Director
I am immensely proud of the UNU-FLORES team's positivity, resilience, and compassion throughout 2020 – a year that brought many challenges, as well as opportunities. These unprecedented times have seen us rethink the way we work, with more flexibility, technological changes, and a focus on inclusivity.
Fortunately, our previously introduced Flexible Working Arrangements meant that we were well-prepared to continue our work despite global challenges, and taking our events to a virtual format, such as the very successful Dresden Nexus Conference, allowed for a more expansive, accessible, and global effort in advancing the Resource Nexus at UNU-FLORES. We were also able to use this time to collaborate on the Institute's Implementation Plan, which informs our work moving forward, as well as our individual performance goals. We have seen other exciting developments at the Institute this year, with several successful PhD defences taking place virtually, strategic and valuable networks and partnerships being built and strengthened, and the signing of a renewed Funding Agreement with our donors to secure the ability of UNU-FLORES to maintain its important work for the next four years. Our relationship with the wider UN is also flourishing, with collaborations with UNIDO and UN-EMG, as well as the UNU Water Network.
Of course, adapting to a completely remote working environment is not without its obstacles, and I wish to thank every member of our team for their constant dedication and support of each other. 2020 has solidified UNU-FLORES as an innovative, adaptable, and determined team, and has shown that, indeed, we are stronger together.
Thank you for your continued support of our institute.
Stay safe,
Prof. Edeltraud Guenther
Director, UNU-FLORES