2013/05/30 Dresden, Germany
27-29 May 2013, Dresden – The keynote lecture, delivered during the closing session of the CCRR-2013 (Climate Change and Regional Response) Conference, was intended to put the aspects of climate change adaptation (CCA), which were extensively discussed during the conference, into a wider perspective. It started from explaining and showcasing some examples of the challenges for sustainable development by climate change. The tight relationship between CCA and sustainable development is due to the fact that any measure of CCA as well as any measure to foster sustainable development is related to sustainable resources management and capacity development, which are also strongly interlinked.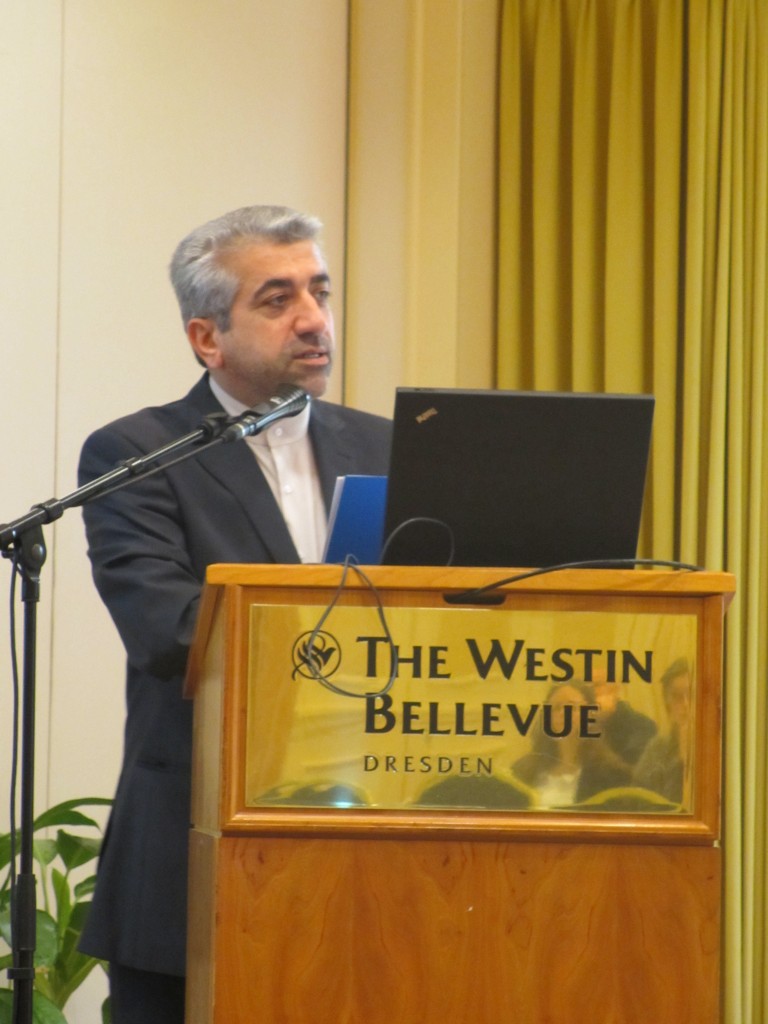 The director of UNU-FLORES, Prof. Dr. Reza Ardakanian continued with introducing UN-Water, an inter-agency mechanism coordinating the activities of UN organizations and agencies on water issues. UN-Water recently conducted a mapping study on activities related to CCA. UNU, being a member of UN-Water also is active in projects related to CCA, many of them fall under the Priority Africa Initiative, which was also introduced. Within UNU, UNU-FLORES, established in 2012, aims at becoming an internationally recognized focal point promoting a nexus approach to the sustainable management of environmental resources and a think on environmental resources management within the UN system.
Finally, results of a national stakeholder consultation on water were introduced. This survey, published in May 2013 by the Global Water Partnership (GWP), aimed at determining country needs and priorities regarding the post-2015 agenda on water and sustainable development. 23 selected countries were involved in this survey. Key needs resulting from the consultations included:
achieving improved water resources management using an integrated approach with planning based at the system level (usually river basin), founded on a good understanding of available water resources and quality and contributing to water security;
achieving safe and reliable drinking water supplies and sanitation for all people in urban and rural areas with adequate treatment of wastewater to reduce or prevent pollution; and
managing risk with operational plans and actions to mitigate impacts of extreme events and climate change.
Following the conclusion remarks of the conference given by Prof. Bernhard Mueller, Director of the Leibniz Institute of Ecological Urban and Regional Development (IOER), Prof. Ardakanian's talk has put CCA into the context of sustainable development linking the nexus of water, soil and waste.