2015/02/17 Dresden, Germany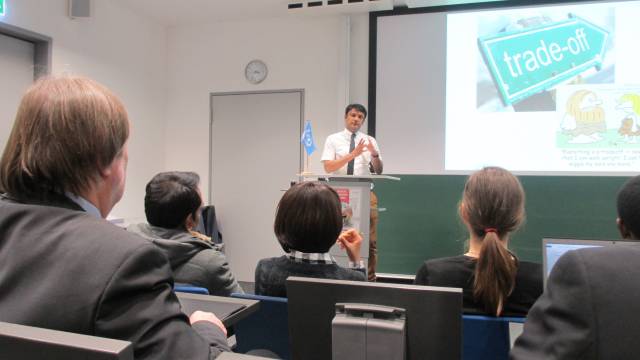 UNU-FLORES together with the Faculty of Environmental Sciences at TU Dresden launched its latest initiative, the Nexus Seminar Series. Cooperation, both across institutes and across disciplines, for the success of advancing the Nexus Approach was the main theme of the afternoon session. Prof. Dr. Gerhard Roedel, Vice-Rector for Research of the Technische Universität Dresden, honoured the existing cooperation between TUD and UNU-FLORES in his opening remarks.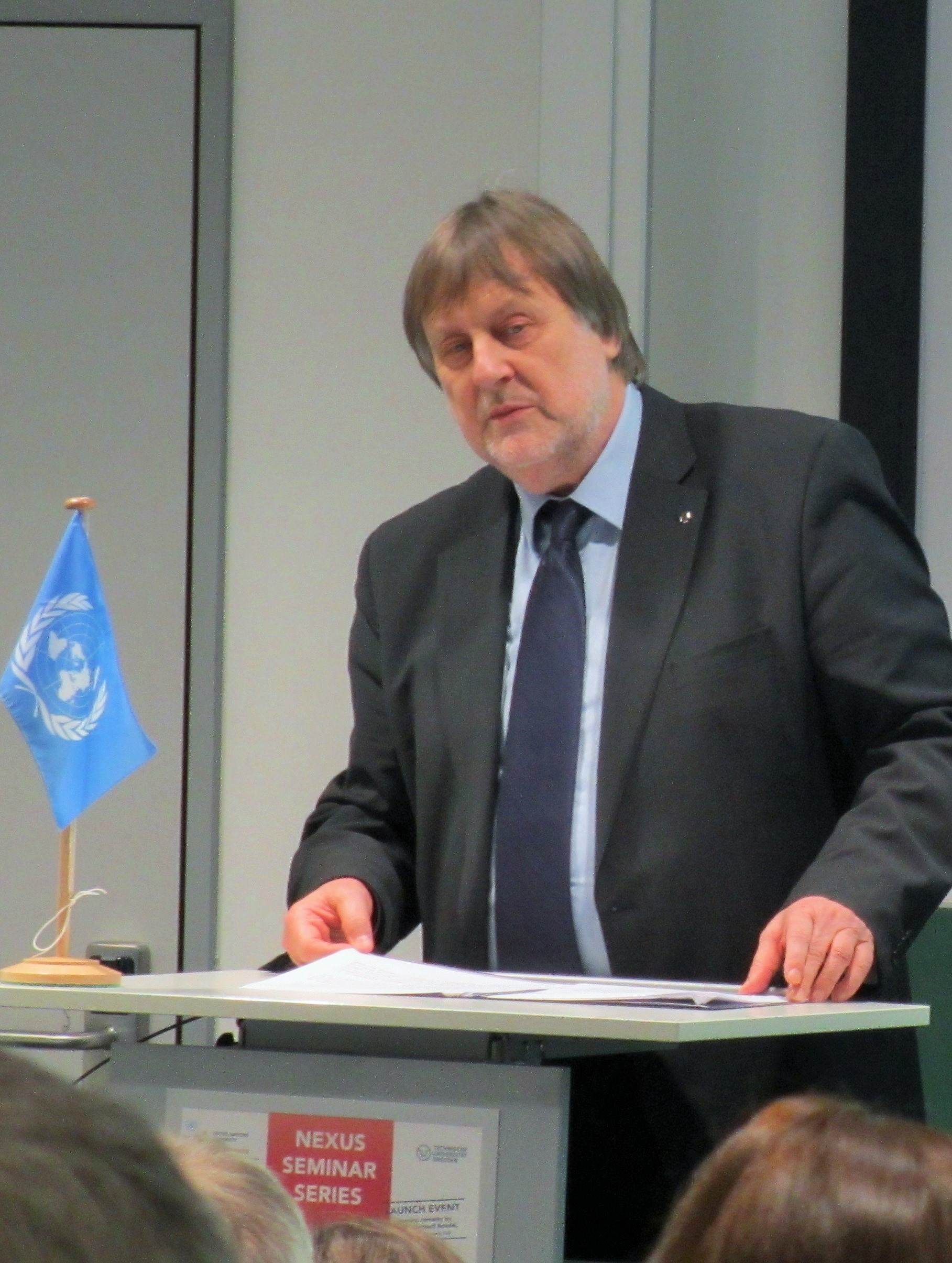 "Both partners profit immensely from our collaboration," Prof. Roedel stated. "The Joint PhD Program is one of the most concrete and visible steps in the close cooperation in research and teaching between UNU-FLORES and TUD." The launch of the joint seminar series falls simultaneously with the arrival of the first cohort of students in TUD and UNU-FLORES' joint doctoral programme. The programme provides students with detailed knowledge, critical understanding, strategies and tools to take an interdisciplinary and integrated approach towards the management of water, soil and waste.
Illustrating successful cooperation, UNU-FLORES Director Prof. Reza Ardakanian and Prof. Dr. Bernhofer of the Faculty of Environmental Sciences at TU Dresden both welcomed guests to the event prior to Prof. Roedel's speech.
A fitting start to the series, Dr. Mathew Kurian of UNU-FLORES gave the inaugural lecture on the topic Governing the Nexus: Trade-offs, Synergies and Methods for Management of Environmental Resources. Drawing on evidence from three case studies, Dr. Kurian emphasized that transdisciplinary approaches to research, data collection, analysis and presentation are essential for the successful development of integrated strategies for managing environmental resources. He argued that silos must be breached and cooperation across disciplines fostered to truly apply the Nexus Approach.
Prof. Rodel best summarized the mood at the event, "This event illustrates the progress, the cooperation between UNU-FLORES and TUD has made over the last years. May today's launching of the joint Nexus Seminar initiate lively discussions on the Nexus Approach and open a new chapter in the cooperation between UNU-FLORES and TUD."