2023/03/23
The UN Water Conference in New York is only the second UN Conference dedicated to water to be held since 1977. The extent of our water challenges and our water needs have drastically changed in the past 46 years. The interlinkages that have been identified between water and other resources- and a new emphasis to approach water challenges in a holistic way -, have also evolved into nexus discussions; the nuances of some are yet to be fully comprehended. One such discussion is the drastic importance of biodiversity conservation in managing water resources – to maintain ecological balance and improve human health.
UNU-FLORES Water Researchers, Aishwarya Raja and Serena Caucci, report.
Water Action Agenda
Water resource management is essential to accelerate sustainable growth and development in our society. It is, therefore, important that we invest monetary resources, as well as cross-sectoral efforts, in water management. The UN Water Conference intends to achieve inclusive, actionable, and cross-sectoral mobilisation to further this goal – a primary outcome of which will be the Water Action Agenda (referred to from hereon as 'the Agenda'). It will follow an action-oriented approach by collecting water-related voluntary commitments from interested stakeholders, both at the local and federal level, to advance our progress towards the sixth Sustainable Development Goal (SDG) of Clean Water and Sanitation. The Agenda will also follow a Theory of Change logic, meaning that every input and activity undertaken to advance this goal is meant to achieve output, outcome, and impact. Among the other SDG targets and agendas, it is expected that the Agenda can successfully work in conjunction with the Post-2020 Global Biodiversity Framework (referred to as 'the Framework') to meet the targets to protect biodiversity, particularly as they relate to water resource management.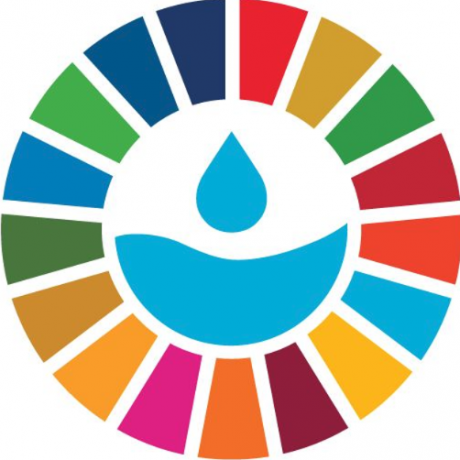 Post-2020 Global Biodiversity Framework
The Framework was formulated as a plan to address the rapid decline of global biodiversity , despite  commitments made in the past to protect it. An evaluation conducted at the beginning of the decade found that none of the 20 Aichi Biodiversity Targets that were agreed upon by the Parties to the UN Convention on Biodiversity (CBD) were fully achieved. This was because of the glaring gaps in  ambition in drafting the Targets versus the commitment to meet them. The national policies adopted by participating countries were not well-aligned to the Targets and were insufficient in their scope.
This time however, with the objective to have measurable and explicit outcomes, the Framework shall include an "action agenda" for water, recognising the critical role of water in maintaining the health of ecosystems and supporting human well-being. The Framework highlights the need for integrated water resources management, which involves balancing water use for different purposes, such as agriculture and industry, while protecting aquatic ecosystems. It also emphasises the importance of restoring and preserving wetlands, which are crucial habitats for many species and play important roles in flood control and water purification. Furthermore, it calls for increased investment in water infrastructure, such as dams and reservoirs, to improve water availability and quality, particularly in regions prone to droughts and water scarcity. The Framework recognises that healthy freshwater ecosystems are essential for achieving the SDGs, including those related to poverty reduction, food security, and climate change mitigation and adaptation. Therefore, it urges governments, businesses, and civil society organisations to prioritise water-related actions in their conservation efforts, and calls for financial investment to halt and reverse biodiversity loss.
The Cases of Colombia, Germany and the US
Many countries have taken steps in the past few years to address the water-biodiversity nexus with coordinated action, to achieve tangible results.
Colombia has made significant progress in meeting its Aichi targets, including increasing the country's protected land coverage to 16.61%, and its protected marine zones to 13.4%. The State has also called for a more integrated and comprehensive approach to biodiversity conservation, which includes recognising the role of indigenous peoples and local communities in conservation efforts. Colombia has also emphasised the need for greater financing and technology transfer to support the biodiversity conservation efforts of developing countries.
In December 2022, alongside Colombia, Germany launched an initiative to support developing countries to implement their biodiversity strategies and meet their targets in support of the Framework. The federal Blue Belt project promotes the re-naturalisation of watercourses and natural flood plains to ensure conservation and water protection, to prevent flooding, and encourage water-based tourism. The Blue Belt project is adapted from the Green Belt project -Germany's national biotope network along what used to be the East-West German border. These studies have allowed for the identification of ecosystems that require protection, and the identification of pathways for the federal waterways and flood plains to be re-naturalised in the future.
The US has taken a multi-faceted approach for ecosystem protection and has committed a significant financial investment towards conserving at least 30% of US lands and waters by 2030. Additionally, the Government has promoted the healthy functioning of streams, rivers, and aquatic ecosystems with the help of multiple stakeholders. Much like Colombia, the US Government has recognised the role that indigenous people play in conserving biodiversity, which has resulted in their inclusion in federal research, policy, and decision making.
Statistically, indigenous peoples manage 25% of terrestrial land, which accounts for 40% of the world's protected areas and remaining intact ecosystems.
What needs to be done?
Paying attention to, and investing in the understanding of the water-biodiversity nexus will not only be beneficial to achieving the Sustainable Development Agenda, but can also be leveraged to efficiently manage natural resources, promote healthy ecosystem services, and develop sustainable environmental policies.
The management of natural resources must include sustainable water management. Water resources are depleting at an alarming rate, despite water conservation and wastewater reuse being essential to ensure water security for the sustenance of the agricultural sector and human well-being.
A thriving ecosystem in equilibrium within their respective habitats can maintain ecological balance and ensure economic development through eco-tourism. Forests, wetlands, and oceans are some of the many habitats that are home to endemic species; the protection of which is key to strengthening biodiversity.
As a final consideration, we urgently need stronger climate change adaptation policies. Science that is grounded in reason and logic is a prerequisite to creating rational policies that foster the understanding of the interconnectedness of water and biodiversity.
A ray of hope in this rather dire situation is streaming out from those countries that have made a concerted effort to make inclusive, action-oriented, cross-sectoral policies that are rooted in science. Political mobilisation and public awareness are only as good as the efforts made towards their commitment. It is essential to take concrete action to achieve the SDG targets as they relate to water, and to meet the voluntary commitments made in the Agenda.
On behalf of UNU-FLORES, we wish all participants
an inspiring, productive, and promising
UN World Water Conference