2021/12/22 Dresden, Germany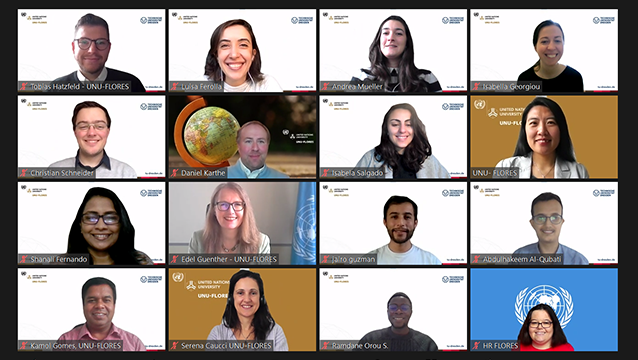 On 3 December 2021, the doctoral candidates of the joint doctoral programmes of UNU-FLORES and Technische Universtität Dresden (TU Dresden) presented their research and progress on their work at the annual Doctoral Symposium. Dr Lulu Zhang moderated the virtual event, with an introduction by Prof. Christina Dornak on the Joint PhD Programme in Integrated Management of Water, Soil, and Waste and the Joint Junior Research Programme.
The event poses an opportunity for senior scientists to gain insight on the research of the students and for the students to receive feedback on their progress. The presentations of the doctoral candidates covered a range of topics contributing to advancing the Resource Nexus.
The discussions addressed issues not only related to the management of natural resources, such as soil, water, waste, energy, and materials, but also to socioeconomic prosperity, technological transfer, and cross-sectoral collaboration.