2020/02/18 Dresden, Germany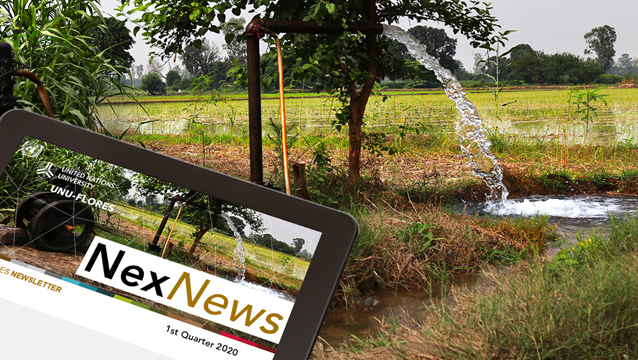 Dear Readers,
Hope you have had a great start to the new year and decade. 2020 has kept us really busy. Last month, the UN Secretary-General António Guterres launched a Decade of Action to deliver the Sustainable Development Goals by 2030. We went around the Institute to ask our team members their hopes and wishes for the Decade, and they shared in 17 different languages, no less!
This year, we are also extremely excited to work with new faces and we would like to extend a warm welcome to our new Chair of the Advisory Committee, Prof. Wim van Vierssen, and Prof. Joseph Alcamo, who joins as a new Committee member. We sincerely thank Prof. Rattan Lal for his astute leadership and Prof. Adelaide Nardocci for her invaluable support as their terms come to an end.
With the Dresden Nexus Conference just a few months away, we are now working in full gear with our partners – TU Dresden and IOER – in ensuring a smooth delivery of the event for you. If you have yet to register, we are still offering reduced rates for the early birds!
Speaking of new developments, we have also now expanded our digital presence on social media. Join us on our new journey on Instagram, and, of course, see you also on Facebook, Twitter, and LinkedIn!
Best regards,
Edeltraud Guenther
Director, UNU-FLORES
P.S. – Know someone who would enjoy NexNews? Send them here.