2021/01/22 Dresden, Germany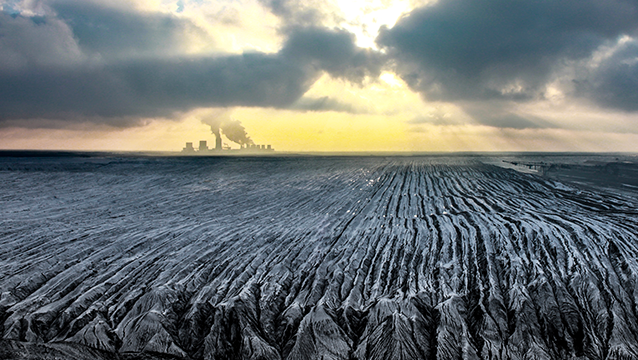 Image: Pexels/Torsten Kellermann
Coal regions in Ukraine and the Western Balkans are now confronted with challenges that other countries have already experienced: the energy transition and gradual phaseout of coal have profound impacts on the regional economy, employment, socio-demographic development, and the environment.
---
Coal regions in transition require action and investments by the government and industry and come with multiple challenges. Experiences from Germany show that besides supporting economic aspects of the process, it is essential to engage the people and generate hope and confidence. One thematic session at the inaugural meeting of the World Bank's Platform in Support of Coal Regions in Transition: Western Balkans and Ukraine, was co-organised by UNU-FLORES, World Bank, and the European Commission Directorate-General for Energy. Under the title "Just Transition Process: Germany" it introduced the audience to the German experience of proactively managing and shaping the transformation of coal regions.
The online event held on 11 December 2020 and attended by around 110 participants featured speakers including Stanislaw Tillich, co-chair of the German "Coal Commission" and former Prime Minister of Saxony, Germany; Thomas Siegl, Saxon State Ministry for Regional Development; Julia Mayer, Central German Metropolitan Region; Prof. Edeltraud Guenther, Director, UNU-FLORES; and Prof. Daniel Karthe, Head of Research Programme – Resource Nexus for Regions in Transformation, UNU-FLORES.
To start, through a recorded video message, Stanislaw Tillich stressed the necessity to focus on a range of actions during the coal phase-out process. It is crucial to create hope for people affected, plan investments, and support education and research. He identified communications and experts' involvement from all governance levels as decisive, while structural changes must be addressed at the regional level.
According to Thomas Siegl, involving local stakeholders, clear communications, transparency, and iterative policy optimisations are vital strategies to succeed in transforming a region. Additionally, investments in a modern infrastructure are needed to set the ground for potential economic growth. The Free State of Saxony–home to two out of Germany's three still active lignite mining regions–represents an excellent example of a heavily affected state in the country.
The Central German Metropolitan Region–experiencing a 96-per cent decrease in employment in the mining sector since 1989–took a proactive approach to avoid stagnation and develop into a region of innovation. In her talk, the region's representative, Julia Mayer, analysed the development of a "green hydrogen" industry as one potential pathway for a more sustainable energy future in former coal regions. The approach includes aspects of production, distribution, and consumption, and can be pursued even before the necessary energy infrastructure is complete.
UNU-FLORES deals with coal transition in the context of the Resource Nexus and considers various levels of impact on the environment and socio-economic consequences. More specifically, researchers look at different spatial scales, examining drivers of the transition of both ex-novation and innovation on the regional, national, and global level.
When asked about challenges faced by practitioners, the panel pointed out numerous facets to take into consideration. The massive drop in employment numbers should be met with communicating perspectives and hope, accompanied by investments in infrastructure, new industries, and education to stimulate a positive development. The experts admitted that transitions take a long time and require stamina, acknowledging that new technologies cannot immediately replace the previous model. Transition technologies are needed until large capacities of production and distribution systems are established. Lastly, transitions are about people and communities, rather than industries only. It is therefore important to ensure that through multi-scalar policymaking, the population gains confidence in and acceptance of the process.
The case study of German regions offers multiple lessons for other countries facing the challenge of transition. In the case of the Western Balkans and Ukraine, experiences require adaptations to the specific situation in each mining region and its local communities, and a strong involvement and engagement of civil society.
UNU-FLORES will further engage with the platform's secretariat once established and with Stanislaw Tillich, designated as the German government's special commissioner for coordinating cooperation efforts on coal transition with Ukraine.
---
Further Reading
Federal Ministry for Economic Affairs and Energy (BMWi). 2019. "Commission on Growth, Structural Change and Employment: Final Report." Status as of January 2019. https://www.bmwi.de/Redaktion/EN/Publikationen/commission-on-growth-structural-change-and-employment.pdf?__blob=publicationFile&v=3.
Innovationsregion Mitteldeutschland. n.d. Accessed January 19, 2021. https://www.innovationsregion-mitteldeutschland.com/.