2019/08/15 Dresden, Germany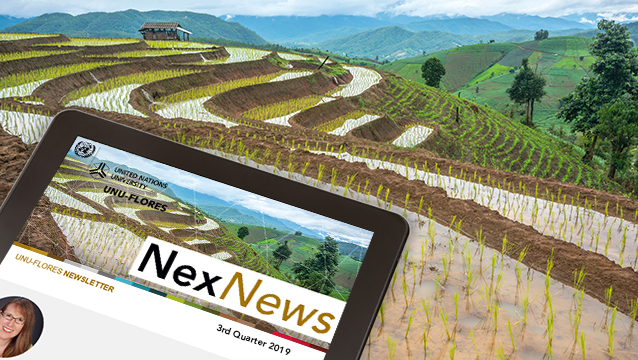 Dear Readers,
Greetings from Dresden! From our Call for Abstracts for DNC2020 and Call for Applications to our PhD programme, to the several new journal articles on our recent publications list, this edition will give you plenty to keep you busy during the summer slowdown. You will also see, that we too have been very busy!
Since we last connected, we have convened the annual meeting of our International Advisory Committee, engaged with our local colleagues at our International Dialogue on Working at the Science-Policy Interface, and paved the way for an active autumn. In the coming months you will have the opportunity to engage with UNU-FLORES staff at World Water Week 2019 and the 3rd World Irrigation Forum (WIF3), and many other events. To our local audience, information on registering for UN Day Dresden 2019 will be up soon!
We hope to see many of you at one of these events and, of course, on Facebook and Twitter.
Best regards,
Edeltraud Guenther
Director, UNU-FLORES
P.S. – Know someone who would enjoy NexNews? Send them here.