2019/11/15 Dresden, Germany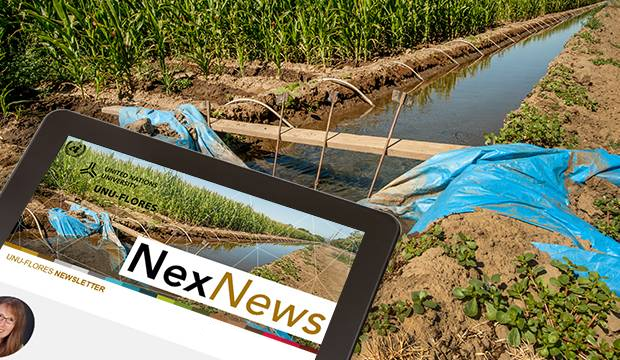 Dear Readers,
As 2019 is fast coming to a close, we are honoured to have witnessed many achievements in the last quarter, from the successful defence of our PhD researcher to, most recently, the recognition of Patricia Espinosa of UNFCCC with the Hans-Carl von Carlowitz Sustainability Prize. To all of you who have also joined us at the UN Day celebrations at the Dresden Town Hall in October, thank you for your support!
Going into the next year, we are only filled with hope and optimism as we journey towards a sustainable future. Join us at the very first Day of Sustainability in Saxony, jointly organised by the Saxon Ministry for the Environment and Agriculture, and in December, join me and my team at my inaugural lecture, as part of the Nexus Seminar Series.
We hope to see many of you at these events and, of course, on Facebook and Twitter, and we are now also on LinkedIn!
Best regards,
Edeltraud Guenther
Director, UNU-FLORES
P.S. – Know someone who would enjoy NexNews? Send them here.