2023/03/17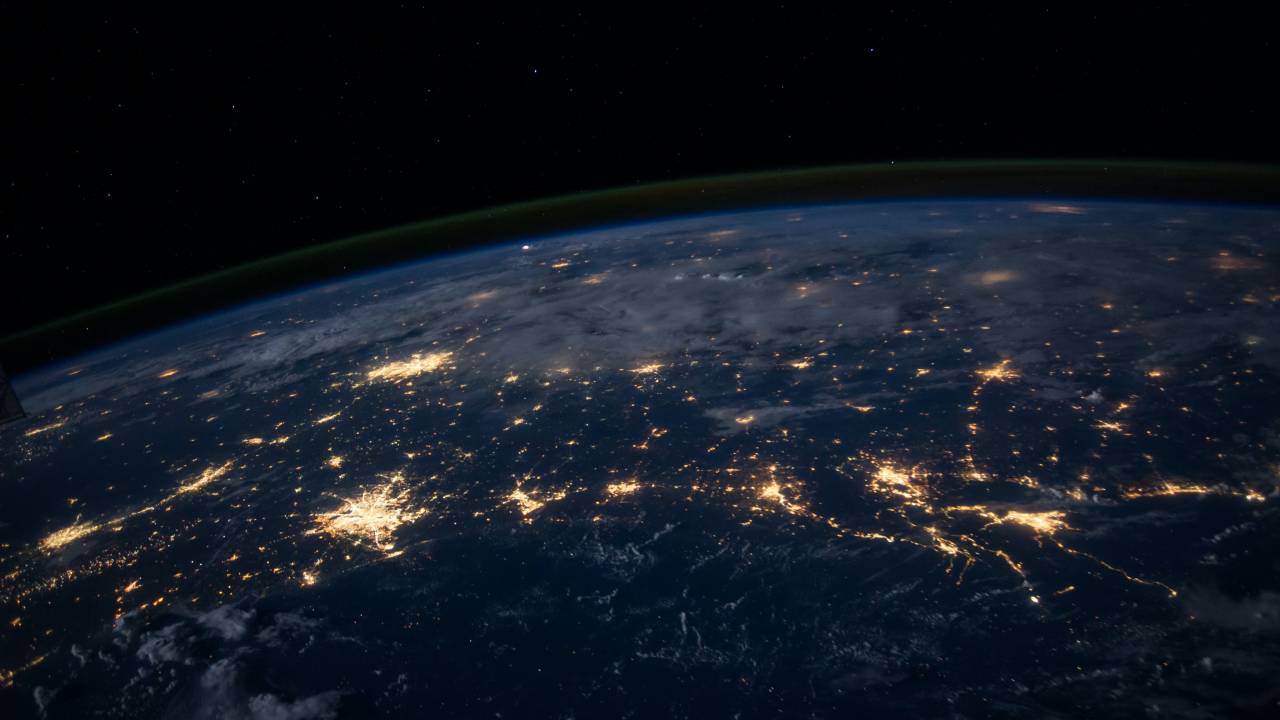 UNU-FLORES is excited to announce the launch of Sustainability Nexus Forum (SNF) journal, published by Springer Nature, and in collaboration with the Umweltbundesamt (UBA). This inter- and transdisciplinary journal aims to contribute to global sustainability by bringing nexus-focused discourse to the forefront of politics, business, and societal practice.
But why should you consider publishing with SNF? What sets this journal apart from countless others? We asked Managing Editor, and UNU-FLORES Researcher, Dr Saroj Chapagain, all this and more.
Can you provide a brief overview of your role at UNU-FLORES, and your involvement in SNF?
I serve as an Associate Programme Officer for Sustainability Assessment. My primary focus is on translating the advances in knowledge about Resource Nexus into real-world implications. The project that I have been working on is Sustainability Assessment for the Resource Nexus. The aim of this project is to review past and current research projects at UNU-FLORES through the lens of sustainability assessment in order to envision how sustainability assessment would contribute to the operationalization of Resource Nexus.
In parallel, I am taking on the role of Managing Editor for SNF, where I am responsible for overseeing the day-to-day operations of the journal in close coordination with the Editors-in-Chief. Furthermore, I am responsible for preparing the content of the website, as well as coordinating with the publisher and guest editors for special issues.
What is the relevance of the journal's title, Sustainability Nexus Forum?
The journal has been developed according to three crucial assumptions:
First, that the topic of sustainability has become increasingly important, and the transformation of our world towards sustainability, as laid out in the 2030 Agenda and its 17 Sustainable Development Goals, is a central challenge for inter- and transdisciplinary research and effective policy implementation.
Second, that this transformative task requires a nexus perspective to succeed – this being an approach that theoretically understands, and practically enhances, the governance of sustainability transformations in terms of their explicit interlinkages across actor groups, sectors, scales, and policy levels.
Third, that academic research, policy-making, and societal dynamics are in need of a platform for mutual exchange, transfer and learning to foster intellectual openness, creative pioneers, and strong coalitions – both in research and practice.
What does the Nexus mean to you, as a researcher at UNU-FLORES?
Nexus is an approach that considers explicit interconnections across actors, sectors, scales, and policy levels. By examining the problem from a system perspective and beyond a single category or traditional silo, the nexus concept advocates explicit interlinkage across actor groups, sectors, scales, and policy levels.
UNU-FLORES focuses more on Resource Nexus (such as land, water, nutrients), since these sectors are intertwined in an inextricable way. However, the journal's focus goes beyond this and emphasizes the nexus across different actors, sectors, scales, and policy levels to realize the global sustainability transformation laid out in 17 Sustainable Development Goals.
What information gap does SNF intend to fill? What sets it apart from other journals?
A critical challenge of sustainability transformation is inter-and transdisciplinary research and effective policy implementation. Despite the fact that a variety of nexus-related research and practices are being conducted throughout the world, these have not been included in the discussion.  There is a significant gap in the sharing of knowledge and findings. The SNF fills this gap by providing a common platform to discuss and share findings and experiences, which assists the operationalization of the Nexus approach and accelerates global sustainability transformation. 
Apart from advancing the theatrical knowledge and methodological advancement of the domain (sustainability) as do by many journals, the SNF emphasis on its application.  In this journal, we welcome comments and opinions that stimulate discussion and debate about sustainable topics. The journal publishes articles based on science and oriented towards policy, which provide new perspectives that are needed.  
Who can publish with SNF, and why should they be interested in this journal?
The journal is open to all contributors. However, it publishes three types of the papers: research articles, science policy perspectives and commentaries and opinions. In this regard, scholars, academics, policy-makers, and practitioners are considered direct contributors. 
SNF is an international peer-reviewed journal. The journal welcomes high quality contributions that will make a difference, including research and review articles, science policy perspectives, debates, and comprehensive analyses.   We do waive the article processing charge (APC) for selected papers and are committed to rapid publication without compromising the quality of the content. SNF's Editorial Team strives to have this journal indexed among academic databases of renown, such as Scopus, Web of Science, and Google Scholar.
What does the journal strive for?
The overall goal of the SNF is to provide a common platform to bring the sustainability discourse in front of the discussion. The other goals of SNF are:
To contribute to a better understanding of sustainability transformations and their enhancement across the globe and in all relevant aspects, trends, and (emerging) requirements.
To incorporate the complex interdependencies of environmental, societal, and economic systems ('nexus'), as well as the strategic interactions of individual actions, managements, policies or governance responses in multi-sector, multi-level or polycentric settings.
To promote unique perspectives with regard to science-policy advice, the role of knowledge and transfer, or the dissemination of divergent positions, dynamics, drivers to, or barriers of sustainability transformations.
Call for Submissions:
We are currently accepting submissions for four topical collections. We welcome and look forward to to receiving submissions from potential contributors on topics pertaining to:
Nexus Perspectives for Sustainability Transformation
Nexus Perspectives for Sustainable, Just and Timely Transitions in the Era of Climate Change, Geopolitical Tension and Energy Insecurity
The Resource Nexus for New Modes of Science-Policy Interaction
Sustainability Nexus Perspectives on Water Security and Climate Resilience
About the Editorial Board:
SNF has an international editorial team comprised of a diverse and inclusive group of eminent academics and practitioners.  
Role
Name
Affiliation
Editors-in-Chief
Prof Dr Edeltraud Guenther
United Nations University Institute for Integrated Management of Material Fluxes and of Resources (UNU-FLORES), Germany
Prof Dr Dirk Messner
German Environment Agency (UBA), Germany
Managing Editor
Dr Saroj Kumar Chapagain  
United Nations University Institute for Integrated Management of Material Fluxes and of Resources (UNU-FLORES), Germany
Editorial Board 
Prof Dr Joseph Alcamo 
Sussex Sustainability Research Programme (SSRP), University of Sussex, UK
Dr Pedro Conceição
Human Development Report Office, United Nations Development Programme (UNDP), USA
Dr Fatima Denton
United Nations University Institute for Natural Resources in Africa (UNU-INRA), Ghana
Prof Dr Daniel Karthe 
United Nations University Institute for Integrated Management of Material Fluxes and of Resources (UNU-FLORES), Germany
Prof Dr Peter Letmathe

 RWTH Aachen University, Germany
Prof Dr Kaveh Madani 
United Nations University Institute for Water, Environment and Health (UNU-INWEH), Canada
For more information:
Most of the information on the journal website is publicly available. We ask that potential authors check out the Journal updates section for topic collections and any other relevant announcements. For any specific information or proposal for special issues, guest editors should contact the Managing Editor at saroj@unu.edu.