2020/05/15 Dresden, Germany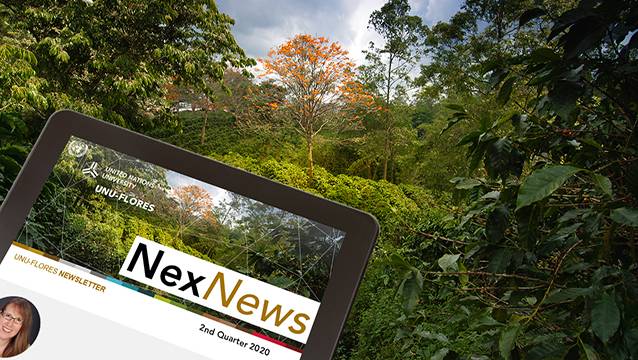 Dear Readers,
The last quarter has been a challenging time for the whole world. With the coronavirus pandemic upon us, we hope you and your families are safe and staying well. At UNU-FLORES, we strive to continue operations under these unprecedented circumstances and have been working from home for the past months.
There have been some adjustments to make with some of us having to simultaneously juggle work and family commitments. However, these times also present us with new opportunities – on Earth Day, our experts and students share in a video how they are taking climate action from home!
Adapting to the times, we have also gone digital with our events – particularly the Nexus Seminar Series and Dresden Nexus Conference (DNC). Now that we are welcoming remote participation to our Nexus Seminars, we are seeing our series reach audiences beyond Dresden and as far as Japan. Offering the same flexibility and inclusiveness, we are now working very hard with our partners – TU Dresden and IOER – to deliver a virtual format of DNC2020. Wherever you are in the world, you may now register to join us free-of-charge!
Keep abreast with our latest developments on our website and social media – let's stay home yet stay connected on Facebook, Twitter, Instagram, and LinkedIn.
Best regards,
Edeltraud Guenther
Director, UNU-FLORES
P.S. – Know someone who would enjoy NexNews? Send them here.