2019/02/19 Dresden, Germany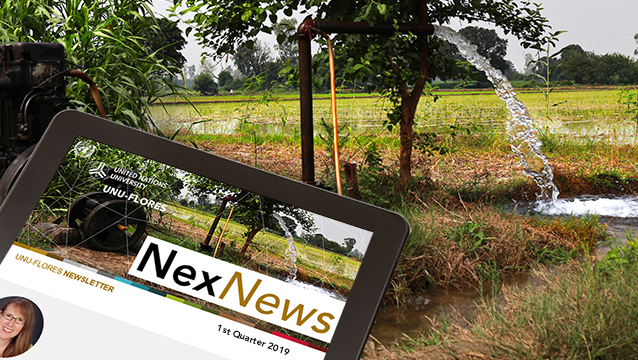 Dear Readers,
Although women make up only 30% of researchers in natural science and tech disciplines, these #WomenInScience are tackling some of the most pressing challenges to sustainable development. On 11 February, UNU-FLORES joined the call of the International Day for Women and Girls in Science and celebrated the inspirational women in our team.
Read about the work of some of these changemakers below: such as the conclusion of the year-long SludgeTec project led by Dr Tamara Avellán and Dr Serena Caucci or the journey of Visiting Scholar Natalia Jiménez to identify viable solution to Colombia's water dilemmas with our Waste Management Unit.
Despite these positive examples, there are still significant barriers to an inclusive science, such as poor retention, advancement, and reintegration policies. Well, it is not too late to make a #GlobalGoals resolution supporting Goal 5, for example. Because giving a voice to all means empowering everyone independent of gender identity and not leaving anyone behind!
Best regards,
Edeltraud Guenther
Director, UNU-FLORES
P.S. – Know someone who would enjoy NexNews? Send them here.