2020/12/21 Dresden, Germany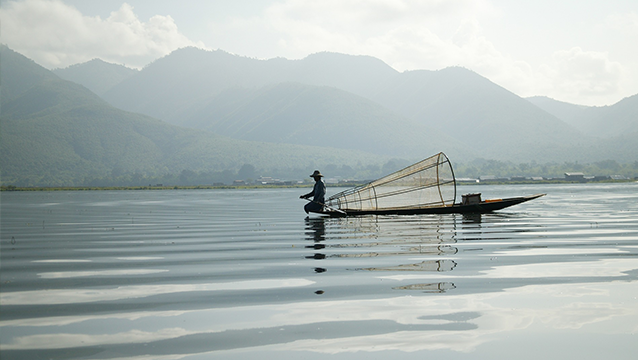 Image: Pixabay/Etaberna
The third session of the International Water Colloquium hosted panellists from IHE Delft and TU Delft, discussing the topic of capacity building in water management through research in Myanmar.
---
By Raghid Shehayeb
The third session of the International Water Colloquium hosted Dr Nora Van Cauwenbergh from IHE Delft and Dr Thom Bogaard from TU Delft. The panellists discussed the topic of capacity building in water management through research in Myanmar. The session took place online on 18 November 2020 with over 50 participants.
The International Water Colloquium, organised by UNU-FLORES, the University of Bonn, and TU Dresden, addresses the topic "Cooperation in Water Management – Tackling a Global Challenge". UN institutions, alongside their local partners, share their experiences about collaborative water-related projects and activities, highlighting the need for cooperation within the water management. The series running from 4 November to 16 December 2020 aims to foster collective knowledge development and further possibilities for cooperation.
Dr Nora Van Cauwenbergh showcased how cooperation between different sectors and stakeholders is a major principle of Integrated Water Resources Management (IWRM) and illustrated that in two capacity building projects in Myanmar. The WLE CGIAR project focused on capacity development on the individual and organisational levels in the Ayeyarwady river basin in Myanmar to improve policy engagement, networking, and communication within the water management and governance fields. A learning-by-practice approach was used where the local project fellows applied the knowledge and skills gained directly in their jobs.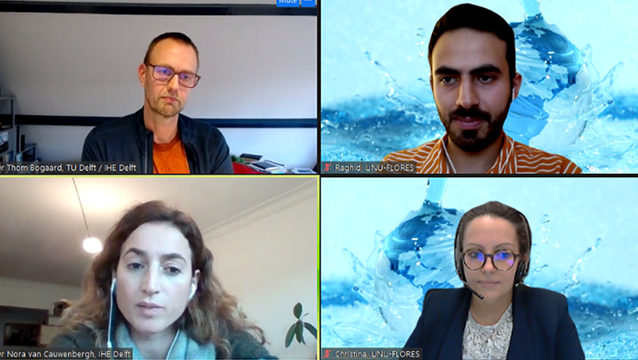 Explaining the challenges and lessons learnt faced within the cooperation work, the panellists stated that the organisational capacity building and the linkage between individuals and organisations proved to be challenging but can be improved through a long-term process. Additionally, and with the willingness to develop and improve the water sector in Myanmar, several proposals for projects were raised during the cooperation work by local stakeholders.
Dr Thom Bogaard then highlighted the academic research and water innovations activities in Myanmar. One project with the Ministry of Economic Affairs provided local SMEs the space to present their new technologies and innovations used to support in monitoring different water and hydrological characteristics. Moreover, local and exchange PhD, MSc, and BSc students were involved in projects to develop and implement innovative ideas in the water resources management field such as in water quality monitoring while having a significant outreach to relevant organisations and communities in Myanmar. Dr Bogaard ended his presentation by reflecting on the collaborative work, indicating how it serves as a mutual learning process and strengthens the capacity of students and university staff members, enriching the educational experience.
The engaged audience raised interesting questions on topics including data validity and availability, COVID-19 effects on cooperation activities, and research outputs and local institutions. Panellists talked about an ongoing long-term programme to centralise water-related data and make it accessible, whereas another project on groundwater scoping aims at analysing groundwater quality in Myanmar. It was highlighted that the COVID-19 pandemic has changed the means of communication, but the ongoing cooperation is still running albeit lacking certain experiences such as student exchange and local interaction. Finally, the speakers explained their approach that includes stakeholders to develop research topics and implement projects directly beneficial to their corresponding organisations.