2015/03/26 Dresden, Germany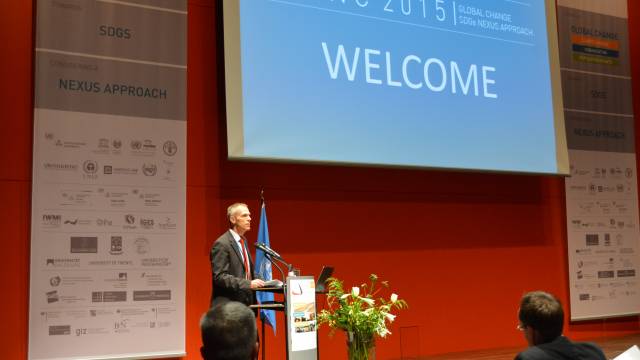 On Day 2 of the Dresden Nexus Conference 2015 (DNC2015) presentations explored opportunities for multi-level governance arrangements that foster inclusive forms of urbanization based on an improved understanding of trade-offs and scope for synergies. Keynote speakers Saeed Nairizi, President of the International Commission on Irrigation and Drainage, and William Rees, Professor Emeritus at the University of British Columbia and co-founder of the ecological footprint concept, were asked to address these questions in the morning plenary sessions.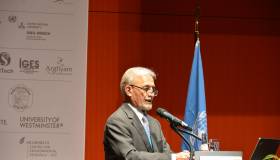 In his talk entitled "Urbanization: Threat or an Opportunity? Water and waste Nexus Approach", Nairizi reminded the audience of the importance of wastewater management, particularly in quickly growing urban areas. Emphasizing that 80 percent of water consumed in municipalities is recoverable, if we apply the right techniques.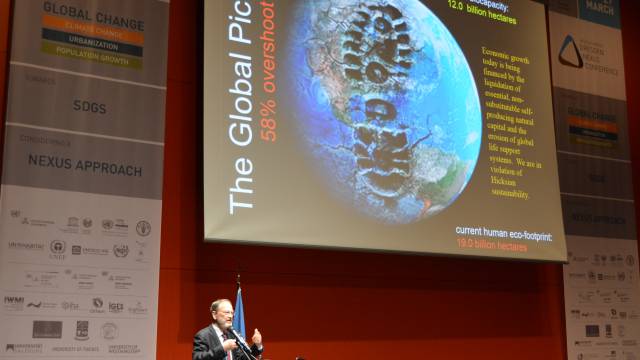 Prof. William Rees showed that while the biocapacity of Earth is 12 billion hectares, the global ecological footprint of mankind has already reached 19 billion hectares. "Business as usual is not an option for urban sustainability," he argued, "it is a collective problem that demands collective action."
The morning and afternoon parallel sessions touched on topics such as eco-cities, applying a nexus approach to urban water management, data harmonization and evidence based decision making, urban ecosystem services, and nexus monitoring strategies.
Another opportunity for participants to engage with these topics is the poster exhibition. Over 60 posters are on display throughout the entire conference, each corresponding with one of the various parallel sessions on climate change, urbanization and population growth. At 3:00 p.m. on Thursday, participants had an hour to meet with the authors of the individual posters and discuss their work.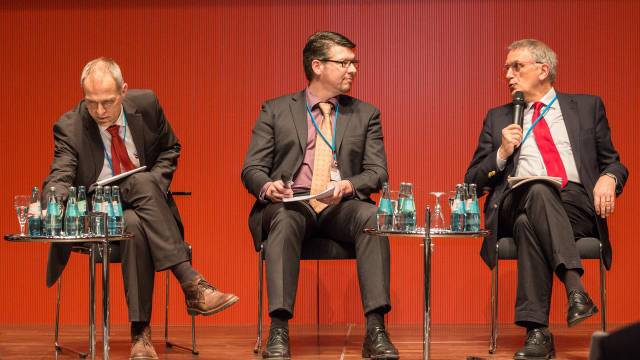 The afternoon plenary session – moderated by Prof. Bernhard Müller, Director of the Leibniz Institute of Ecological Urban and Regional Development – the session conveners had the opportunity to report on the results of their session and to discuss them with Member State representatives from Korea, Tanzania and Viet Nam.
The panellists discussed in detail the linkages between rural and urban – the temporal, the biophysical and the institutional.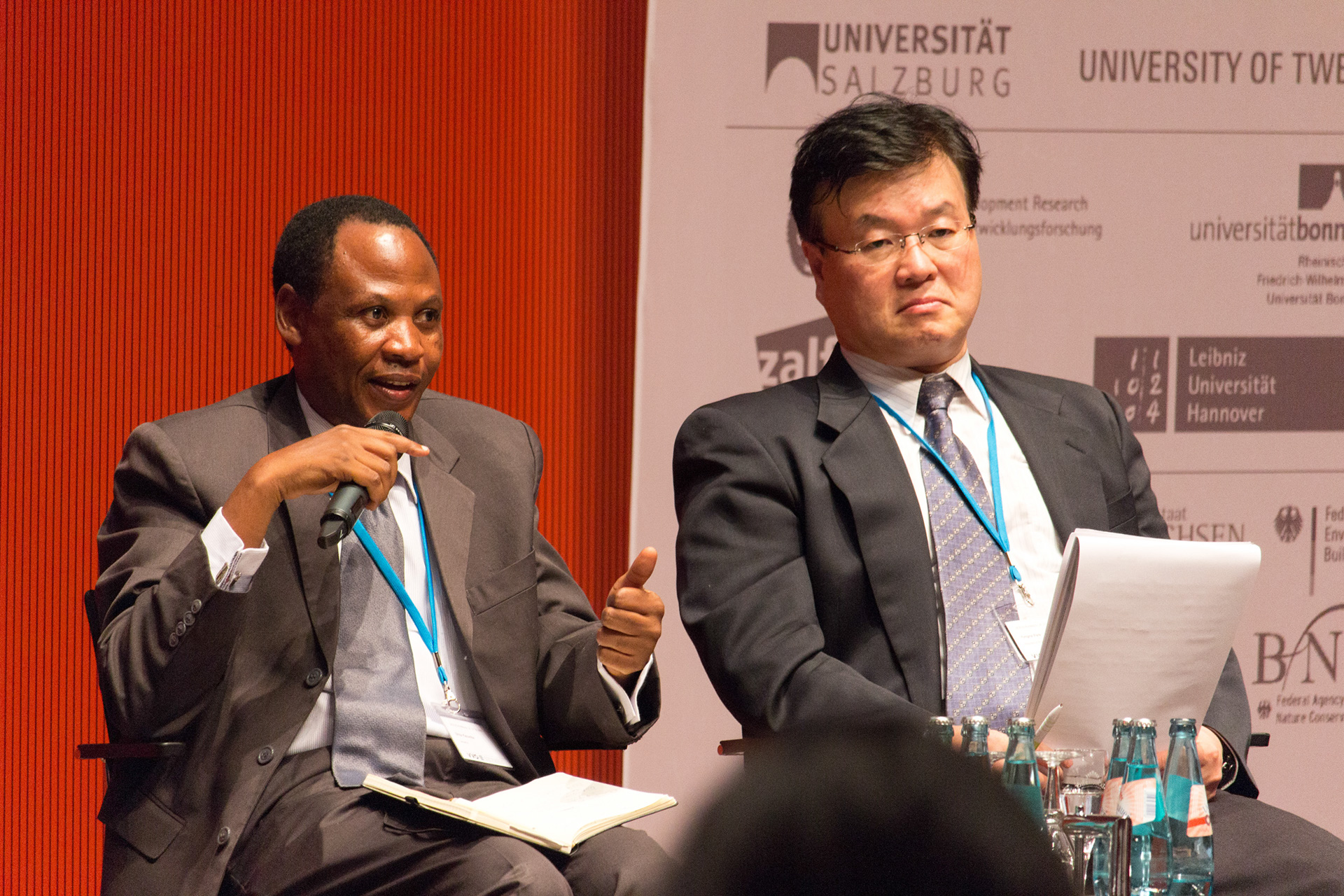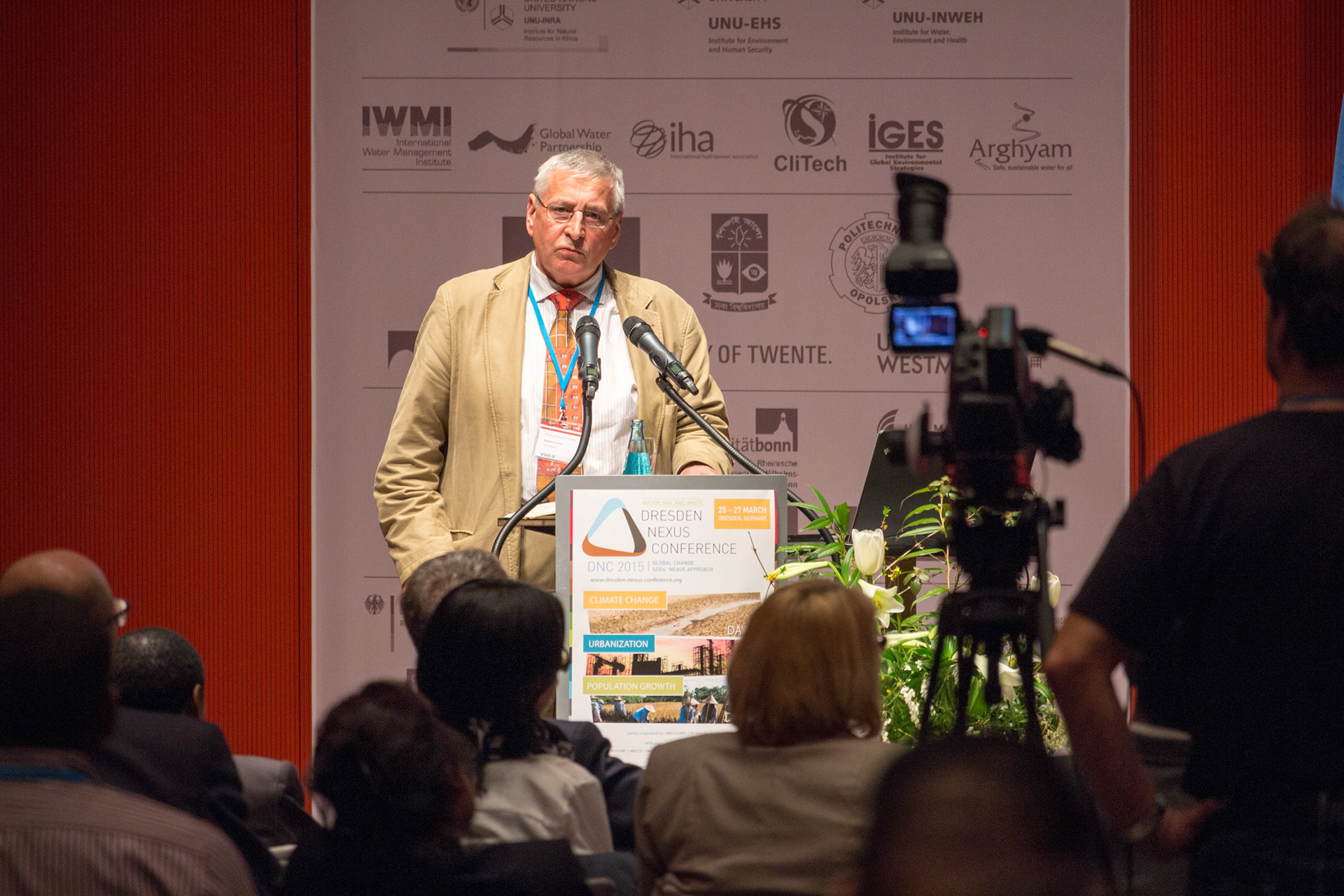 In the concluding talk of the day, Stephan Curwell, Managing Director of Heys Environmental Consultants Ltd., identified a reoccurring question from the discussions that emerged during the day: What type of city do we want? Curwell argued that, to answer this question, we need to reconsider what the purpose of a city actually is. Summarizing the findings of the day, Curwell suggests that to identify inclusive forms of urbanization based on an improved understanding of trade-offs and scope for synergies perhaps a new Nexus must be considered: the nexus of the urban, virtual, and natural environments.