2014/05/30 Colombo, Sri Lanka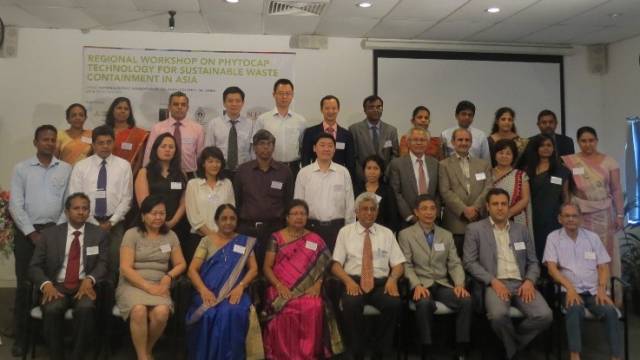 The management of solid waste remains a major problem among developing countries facing technical and financial constraints.  In most cases uncontrolled dumpsites have resulted in surface and groundwater contamination as well as odor and greenhouse emissions.  Phytocap technology has the potential to make a significant difference in the way developing countries are capping their waste sites.
Phytocaps are constructed using local soils and native vegetation and rely on the natural processes of evaporation and transpiration.  Such technology requires less engineering input and has a lower cost than conventional impermeable covers as it only utilizes local recourses. It also offers the advantage of oxidizing methane to reduce landfill greenhouse emissions. Hence the Phytocaps can be used cost-effectively and sustainably in developing countries to cover old dumpsites and to cap new landfills, with an objective to minimize leachate generation by reducing water infiltration into waste and to mitigate greenhouse emission and odor by promoting methane oxidation in cover soil.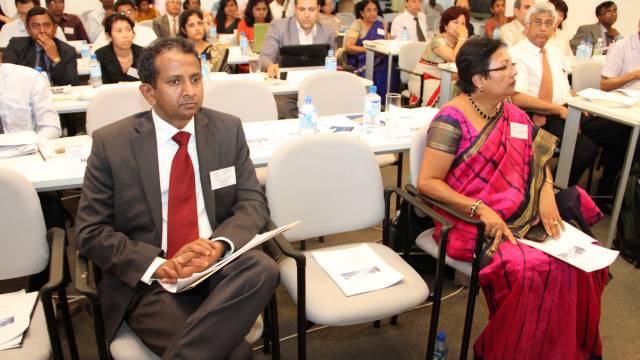 As an institute dedicated to serving as a think tank on the nexus of water, soil, and waste, the United Nations University Institute for Integrated Management of Material Fluxes and Resources (UNU-FLORES) is organizing a 2-day regional workshop in Colombo, Sri Lanka on "Use of Phytocap Technology in Waste Containment," to present the details of the Phytocap technology to the technical and policy leaders in selected developing countries in Asia as well as explore incentives and barriers to successful implementation. To accomplish this goal, UNU-FLORES is collaborating with the New Jersey Institute of Technology (NJIT), the University of Melbourne (UoM), the Open University of Sri Lanka (OUSL), and the National Science Foundation of Sri Lanka (NSFSL).