2016/07/16 Dresden, Germany
Reporting by Atiqah Fairuz Salleh, Communications and Advocacy
Global changes such as urbanisation, climate and demographic change are exacerbating pressures on environmental resources such as water, soil, and waste. We see this manifested in global problems such as acute water scarcity, flooding of slum areas in urban areas, and the outbreak of diseases such as cholera.
A nexus perspective would encourage decision makers to think in terms of multi-functional land use or multiple uses of a single resource. For example, when we think of water as a resource, water used in irrigation could be used to support kitchen gardens or in livestock rearing. This approach would stand in contrast to a focus on a single use of an environmental resource. By implication such an approach would necessitate that greater attention be paid to interdependencies between sectors (e.g. agriculture, irrigation), regions (e.g. rural and urban) and put a spotlight on services through an analysis of trade-offs between efficiency and equity and centralised and decentralised management.
This paradigm shift is bound to affect the design of infrastructure, financing of capital costs and tariff structures that distribute the burden for operation and maintenance between public agencies, local governments, and private service providers. This could take the form of the government paying for the establishment of infrastructure, private companies organising the services, and consumers paying tariffs to support the operation and maintenance of the established infrastructure.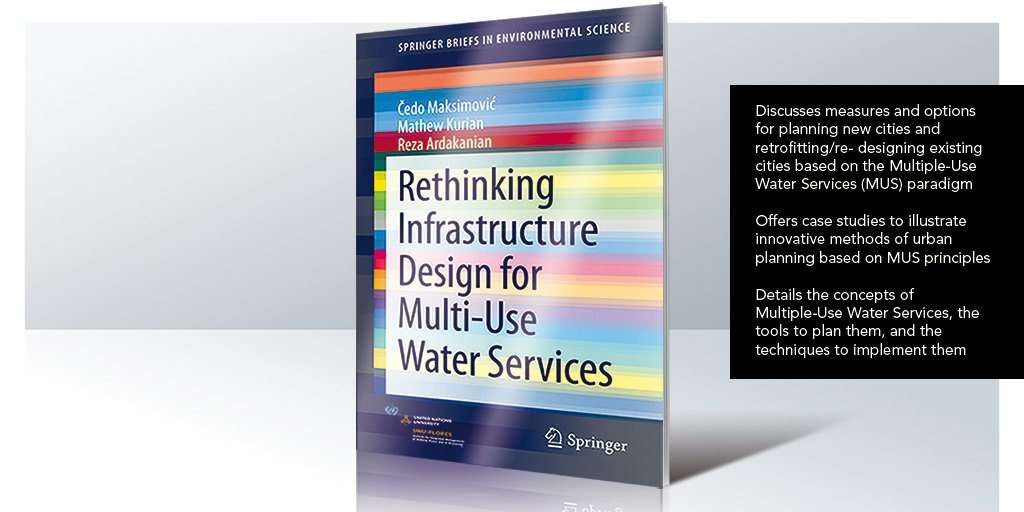 The publication Rethinking Infrastructure Design for Multi-use Water Services (Maksimovic et al. 2015) draws upon case studies from rural and urban areas to discuss options for applying a multiple use water services paradigm. Illustrating innovative methods of urban planning based on this concept, it provides the tools to plan and techniques to implement such an infrastructure design.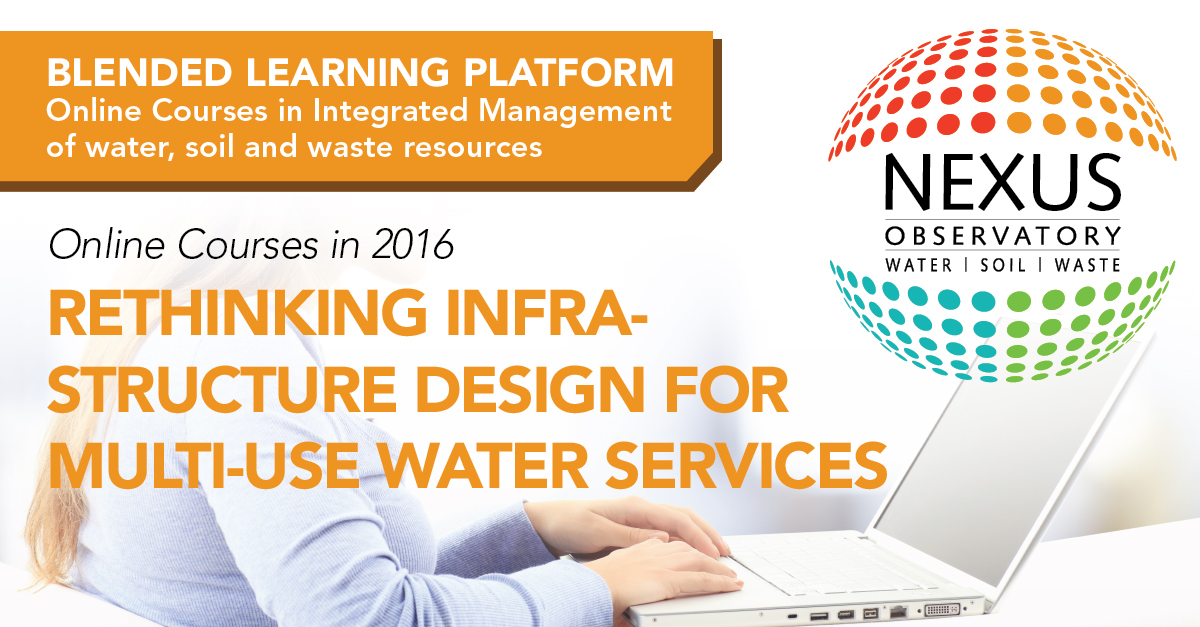 This instructive guide will be part of the UNU-FLORES's online courses in integrated management of water, soil, and waste resources. The Rethinking Infrastructure Design for Multi-Use Water Services course aims to provide participants with an understanding of the goals and elements of urban water infrastructure systems, technical options for wastewater treatment, and stormwater management. The course will draw on international case studies that emphasise the importance of adopting multiple-use perspectives in planning and implementing water and wastewater projects. The role of pricing and costing of infrastructure projects will be discussed to highlight Nexus approaches to management of water, soil and waste resources.
Applications are currently open for the online courses.