2020/07/21 Dresden, Germany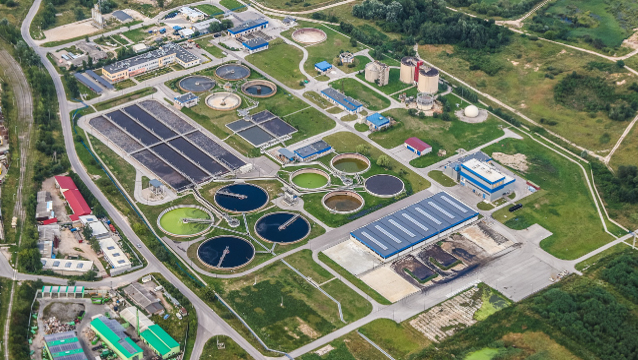 By Zeynep Ozkul and Serena Caucci
Pressures on freshwater resources make their sustainable management crucial. The use of wastewater, particularly from cities, holds potential for irrigation in agriculture and in industrial settings. From 9–10 July 2020, a joint virtual meeting kicked off the research project SMART-WaterDomain – Framework for Organizational Decision-Making Process in Water Reuse for Smart Cities (SMART-WaterDomain), which focuses on developing a systematic framework to facilitate the uptake of smart reuse of wastewater resources and serve as an assessment mechanism for companies and utilities.
Water shortages have the potential to limit the ability for economies and societies to function effectively, with the global demand for water expected to increase from 4,500 billion m3 to 6,900 billion m3 by 2030. SMART-WaterDomain seeks at enabling factors for the application and implementation of water reuse at a broad scale and addressing the gaps between technical capabilities and actual application in socio-political environments.
Coordinated by Dr Serena Caucci (UNU-FLORES) and comprising of a scientific consortium of 11 universities and research institutions from five European countries and Japan, the project was accepted for funding under the joint call on smart water management for a sustainable society.
By enhancing the adoption of fit-for-purpose reuse water in the agricultural-industrial sector, the project seeks to provide a framework for organisational decision-making processes for companies and utilities to facilitate the uptake of water reuse practices in their operations. With pilot studies in multiple countries, SMART-WaterDomain will engage in utility operational framework development with critical stakeholders across European countries and Japan. The goal is to produce digital decision support and monitoring tool that utilises real-time data and climate change projections to support implementing strategies that increase acceptance of water reuse practices for the local economy and society.
SMART-WaterDomain advances the Nexus Approach to resource management by demonstrating the feasibility of resource-efficient solutions via interlinkages between the wastewater treatment industry, water utilities, and the agricultural-industrial sector. The project would provide stakeholders with the information they need on the economic, societal, and environmental benefits of wastewater recycling in multiple economic activities to help them make decisions which ensure that the needs of present and future generations can be met. By enhancing the implementation of strategies that would increase the acceptance of water reuse practices for local economy and society, the project is expected to support the transition towards smart, circular, and sustainable societies and economies.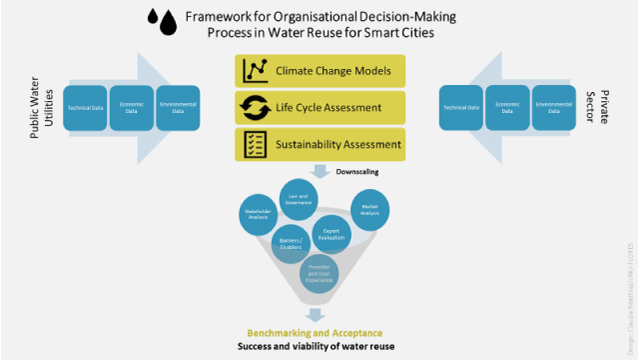 SMART-WaterDomain also seeks to accelerate the implementation of the Sustainable Development Goals (SDGs). The project will primarily address the goals of providing clean water and access to safe sanitation for all (SDG 6) by facilitating increased uptake of reused wastewater in industrial/agricultural value chains, thus reducing demands for freshwater. The project will also maximise the benefits of water reuse practices toward developing smart cities and support the industry, innovation, and infrastructure (SDG 9) for sustainable cities and communities (SDG 10). The overall outcomes of the project are expected to contribute to the current efforts to achieve a number of SDGs and their targets including SDG 12.2, SDG 13, SDG 16.8, SDG 17.16, and 17.7.
SMART-WaterDomain is funded by the European Interest Group (EIG) CONCERT-Japan which is an international joint initiative to support and enhance science, technology, and innovation (STI) cooperation between European countries and Japan. The German partners are funded by the Federal Ministry of Education and Research (BMBF). The project includes partners from Poland (University of Łódź, Wroclaw University of Environmental and Life Sciences), Czech Republic (CzechGlobe), Germany (UNU-FLORES, Technische Universität Dresden), Slovakia (Environmental Institute, Slovak Academy of Sciences, Slovak University of Technology), Lithuania (Nature Research Centre of Lithuania), and Japan (UNU-IAS).