2018/08/15 Dresden, Germany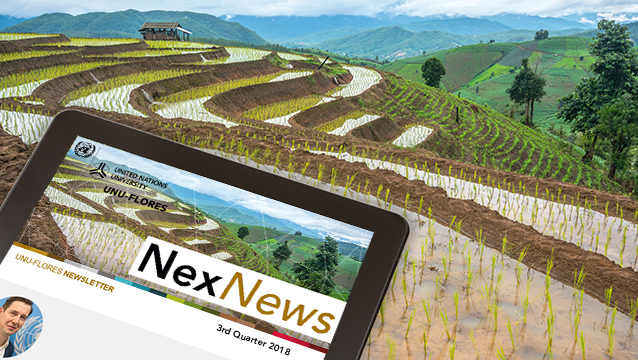 Dear Readers,
It is with great pleasure that we announce the appointment of Prof. Edeltraud Günther as director designate at UNU-FLORES. She joined the annual meeting of our International Advisory Committee in July, and we look forward to welcoming her to the team on 1 September. We also extend our congratulations to our Research Associate Dr Lulu Zhang for her appointment to the Sino-EU Panel on Land and Soil as an expert.
Despite the intense heatwave that has Europe in its grips, UNU-FLORES colleagues have been busy organising several exciting sessions at upcoming international and local events – World Water Week in Stockholm, the International Congress on Planted Forests in Beijing, TEDxDresden, and our annual UN Day Dresden celebration.
We hope to see many of you at these events and, of course, on Facebook and Twitter.
Best regards,
Kai Schwärzel
Officer-in-Charge, UNU-FLORES