2022/11/23
As one of the biggest environmental problems caused by humankind, plastic waste accounts for 80% of all marine pollution, with about 8-10 million tonnes of plastic entering the ocean each year. Still, plastic production not only keeps increasing but does so even more rapidly alongside the world's population growth. Many impacts of plastic pollution – particularly regarding human health – are yet to be determined, however, research has already identified that we are eating, drinking, and even breathing in plastics. Additionally, plastics inflict enormous harm on the natural environment, resulting in animal deaths caused by starvation and entanglement, the destruction of coral reefs, the transportation and introduction of invasive species, and the spread of toxic materials.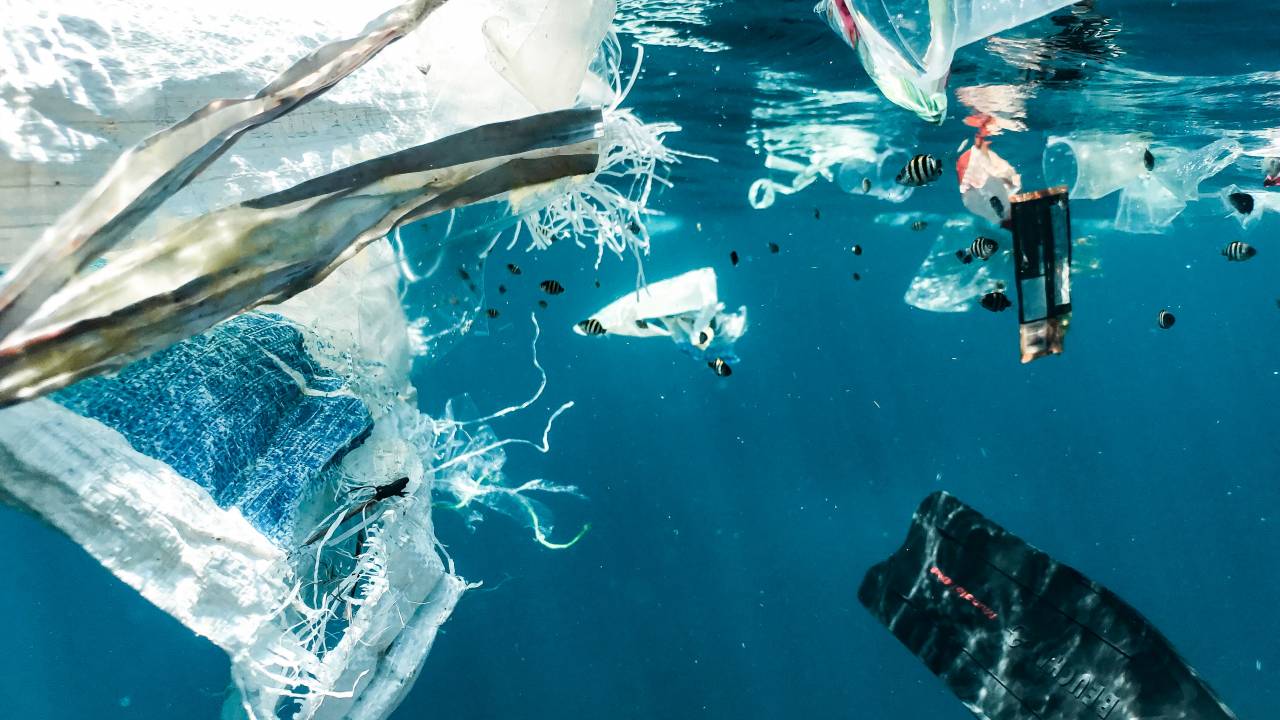 Considering this information, it is essential that the global patterns of production for, and consumption of plastics change. This is especially crucial because determining these patterns is even more of a challenge once the plastics have flowed into the sea or reached land.
Without proper sustainable plastic waste management, plastic waste poses a huge threat not only to the biodiversity of the ocean, but to human health. Indeed, preventing plastic from entering waterways must be considered fundamental for rehabilitating our ecosystems, health, and managing resource recovery – particularly in the case of microplastics, which are extremely difficult to retrieve upon entering the natural environment. Due to their incredibly tiny sizes, microplastics can easily contaminate seawater with toxic pollutants, with recent studies on plastic circulation in the ocean found up to 0.25mg of microplastics per liter of water in the North Pacific. To give an idea of the risks posed by microplastics to our marine systems, the amount of microplastic in our oceans is already 100 times higher than the sum of all the Earth's rare elements dissolved in seawater – including aluminium, copper, silver, gold, phosphorus, molybdenum, tin, lead, mercury, and antimony.
Microplastics are also the main cause of disturbances to the biodiversity of marine ecosystems. Once they have slipped into the marine food chain, persistent organic pollutants (POPs) and heavy metals contained in plastic additives – such as flame retardants, plasticisers, heat stabilisers, and sunscreens – accumulate in the bodies of fish; inhibiting growth and/or reducing fertility. Despite our knowledge of these dangers, however, any necessary changes in global governance can only be effective if they are also integrated within local, national, and regional approaches
The COVID-19 pandemic has led to an attitude shift in plastic governance and consumers' perception of single-use plastics. Indeed, single-use plastics have returned to markets as an acceptable (and more 'sanitary') option, which has only intensified an already out-of-control challenge. During the peak of the pandemic, the majority of plastic waste originated from medical disposal – both from hospitals and in households as personal protection equipment, or shopping packaging.
Worse still is that many of the regulations that were previously developed to fight plastic pollution have either been relaxed or delayed worldwide as a result of the pandemic. Worryingly, it is now estimated that this surge in plastic waste will outnumber all fish in the ocean by 2050.
It is now vital that laws and policies are established to include the sustainable management of natural resources to mitigate pollution. The widening of taxation might be also considered. In January 2019, the ECHA (European Chemical Agency) proposed a widespread restriction on microplastics in products placed on the EU/EEA market to avoid or reduce their release into the environment. Directive 94/62/EC on Packaging and Packaging Waste would work to coordinate national measures concerning the management of packaging and packaging waste, to provide a standardised level of environmental protection and ensure the proper functioning of the EU (European Union) internal market. UNU-FLORES is also actively working towards the "zero pollution" goal set by the United Nations and supported by Member States by advocating for Nexus governance approaches for sustainable plastic management and the reduction of plastic pollution. As co-designing processes are at the core of our work, UNU-FLORES is currently collaborating with their long-time partners at the Korea Environment Corporation (K-eco), under the Ministry of Environment of South Korea, to contribute to the efforts of the UN-EMG on Zero Pollution, as well as their sub-initiatives on plastic pollution (coordinated for UNU-FLORES by Minjeong Choi).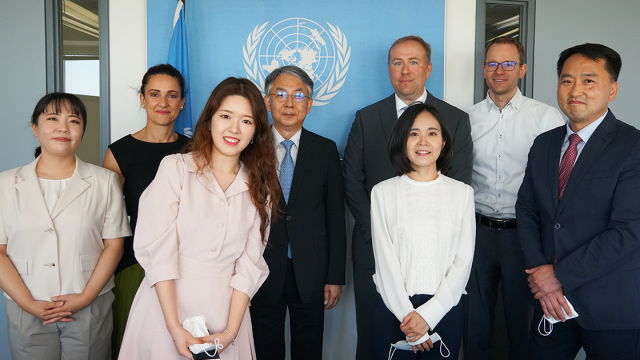 The aim of this collaboration is to supply a technical and legal basis to support the South Korean government in decision-making processes regarding sustainable management and single-use plastic. In the study, Post-COVID-19 Plastic Management and Stakeholder Satisfaction in South Korea the changes to plastic and medical waste composition as an outcome of the COVID-19 pandemic were analysed, with the implications of this increased waste on the national management of plastic waste being addressed at the governmental level.
The UNU-FLORES project, Plastic Pollution and Nexus Governance Solutions for Regulating the Use of Plastic (led by Dr Serena Caucci) is the latest response to K-eco's request for a comprehensive analysis of plastic tax regulation and policies in European countries to act as a guiding document for the design of Korean legislation for combatting plastic pollution.
Through these two projects, the Research Team team emphasised the need for limitations to Korea's COVID-19-realted mitigation policy, and the regulation and improvement of waste plastic management by recycling companies to assist Korea's sustainable development in the context of environmental protection and sustainable waste management issues.
These projects have only strengthened the already highly-productive relationship between UNU-FLORES and K-eco, and we thank our partners, fellow researchers, and consultants for lending their expertise and cooperation to this very meaningful and pertinent work.