2017/08/16 Dresden, Germany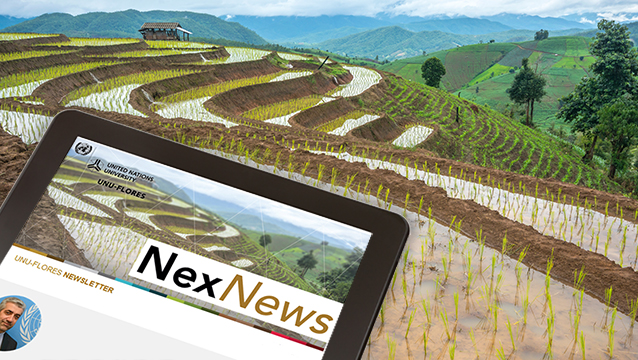 Dear Readers,
When we last connected, UNU-FLORES was on the cusp of the Dresden Nexus Conference 2017. We have seen hundreds of participants from all over the world come and go. But the knowledge, experience, and discussions they shared with us remain, and are continually inspiring our activities and projects. For those who also want to be inspired, you can download all Powerpoint presentations, flip through our Flickr gallery, and watch all plenary sessions in full-length!
Since then, we have convened the annual meeting of our International Advisory Committee, launched our newest book on Multifunctional Land-Use Systems, and paved the way for an active autumn. In the coming months, you will have the opportunity to engage with UNU-FLORES staff at World Water Week 2017 and COP 13 of the UNCCD. To our local audience, come see us at TEDxDresden and join us for an Open House in honour of our five-year anniversary to our local colleagues on UN Day 2017.
We hope to see many of you at one of these events and, of course, on Facebook and Twitter.
Best regards,
Reza Ardakanian
Director, UNU-FLORES