2013/07/05 Dresden, Germany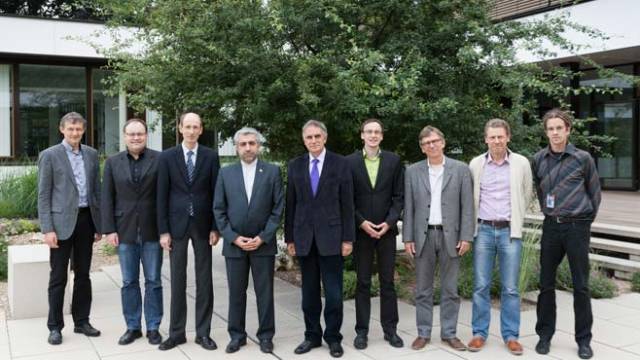 On June 28, the Leibniz Institute of Ecological Urban and Regional Development (IOER) invited UNU-FLORES to its facilities in Dresden to share updates about the progression of UNU-FLORES and to learn in more detail about the research areas of IOER. The founding director of UNU-FLORES, Prof. Reza Ardakanian, and the director of IOER, Prof. Bernhard Müller, each gave short introductions of their respective institutes, before the heads of IOER's departments introduced the research work of their institute in a more detailed way.
The IOER is an establishment of the Leibniz Association, focusing on the sustainable development of cities and regions in the national and international context. The Institute investigates interactions between the natural environment and society and the options available for influencing them in order to supply advice to governments and societies. Contributing to the compatibility of human action and the development of the natural environment in order to ensure the sustainable basis of life, IOER places great value on promoting the younger generation of scientists (see announcement below).
Many areas and opportunities for cooperation were identified between IOER and UNU-FLORES concerning research projects, cooperation in degree programmes (mainly PhD) and joint activities and events. A working group will be established to follow-up on the discussed items and to elaborate how to formalize the cooperation between the two research institutions in the future.
The Dresden Leibniz Graduate School, founded by the IOER, the TU Dresden and the Academy for Spatial Research and Planning (Hannover), has put out an Open call for Doctoral Fellowships Applications. Find out more here.