2017/04/13 Dresden, Germany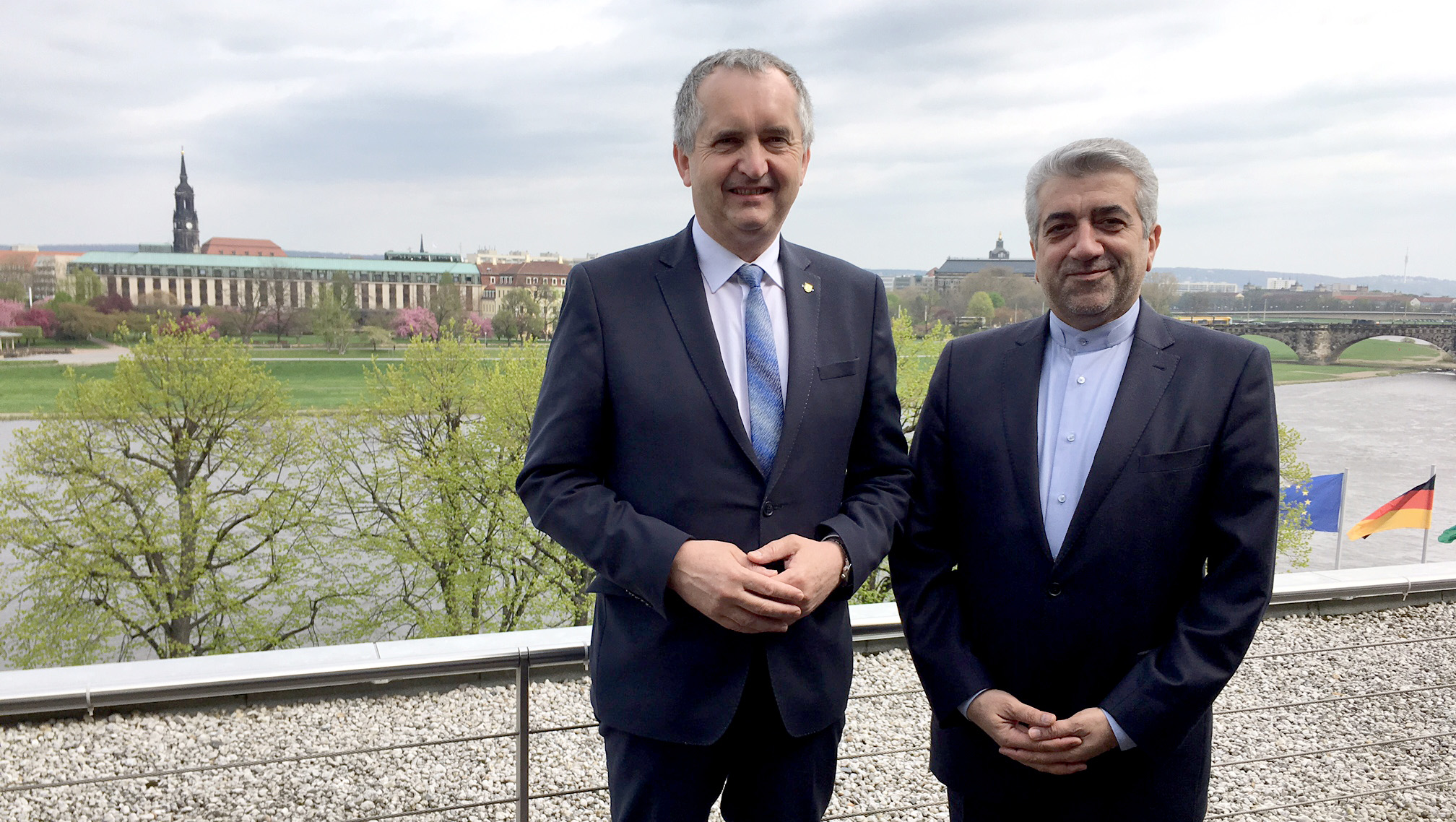 In Saxony, the State Ministry for Environment and Agriculture (SMUL) is responsible for environmental policy and environmental protection issues as well as for rural development and agriculture. Saxon companies in the environmental and agricultural engineering sector have extensive know-how, in particular in the fields of wastewater treatment, soil protection, waste and wastewater disposal, renewable energies, and air purification. The Ministry works to support the transfer of this know-how and export of environmental technology and services to emerging and developing countries. The clear intersection with UNU-FLORES's mission and thematic focus make SMUL a natural partner for the Institute.
On 12 April 2017 UNU-FLORES Director Reza Ardakanian met with His Excellency Minister Thomas Schmidt to explore further how the two organisations can benefit from these synergies. The possibility of mutual conceptualisation and implementation of training and capacity development projects was discussed. During their exchange, the State Minister underscored that UNU-FLORES can be a valuable partner for the implementation of activities in developing countries and in supporting the internationalisation of SMUL knowledge, technology, and innovation.  Steps for continued discussion on the identification of mutual activities were agreed upon and will be pursued by both institutes.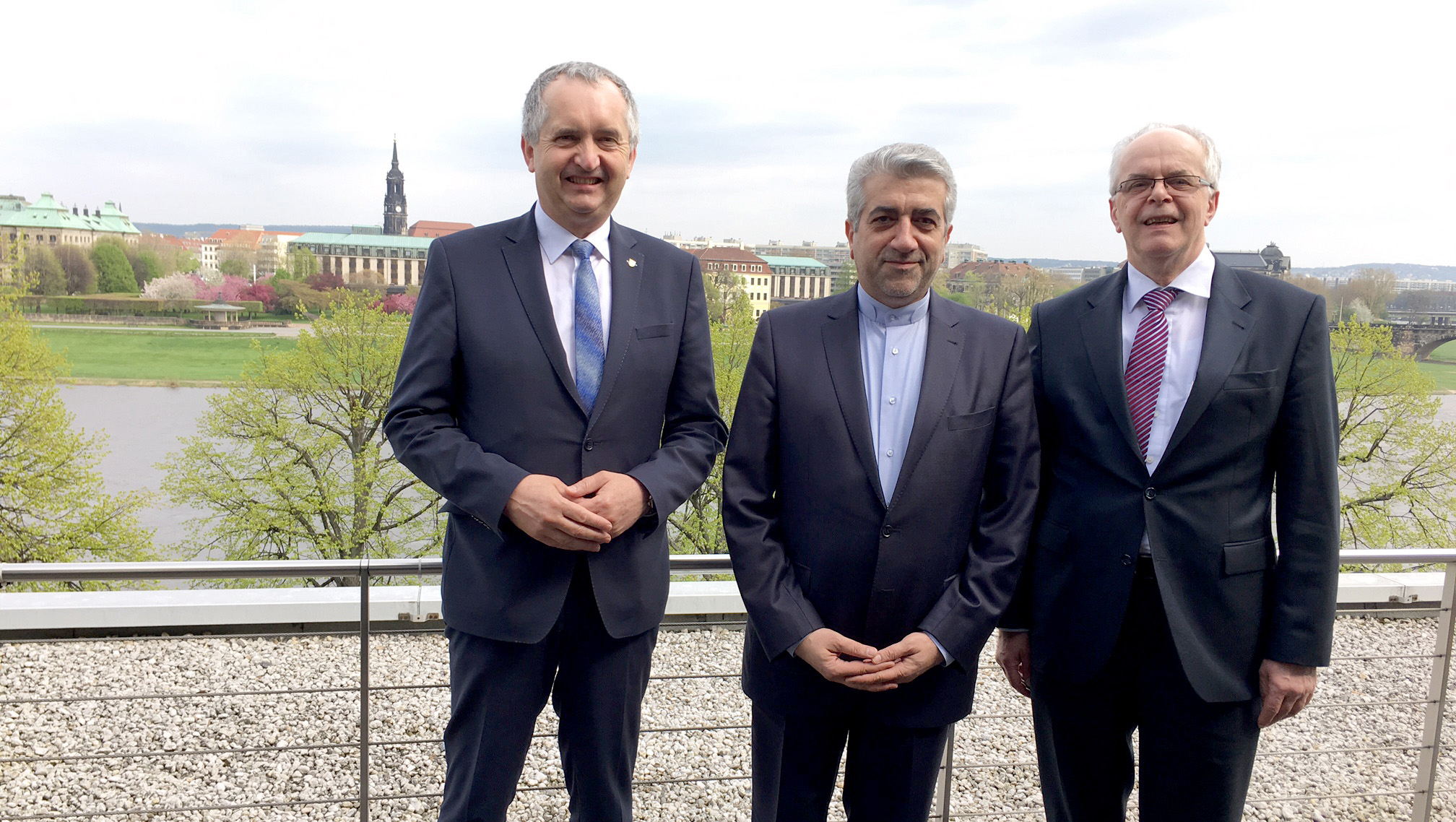 Joining His Excellency and Prof. Ardakanian, were two other SMUL representatives Mr Ulrich Kraus, Director-General of Abteilung 4 – Wasser, Boden, Wertstoffe [Water, Soil, Resources] and Ms Anja Kostian, EU Affairs (International Cooperation, Market, Emergency Food Supply), as well as Ms Rachel Shindelar, Communications and Advocacy Officer at UNU-FLORES.