2019/11/15 Berlin, Germany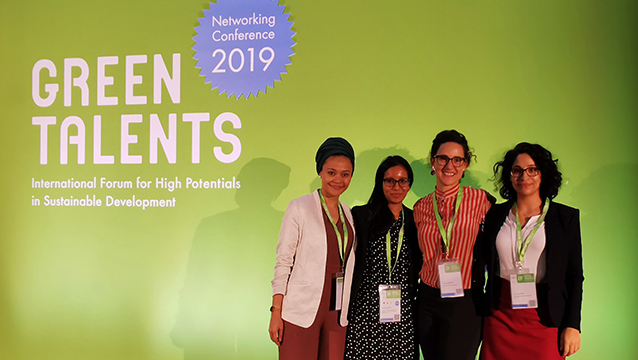 This year's Green Talents Networking Conference (24–25 October) marks the tenth edition of bringing together up-and-coming researchers, recognised for their exceptional work on sustainable solutions for society. The motto "Smart Green Planet – Solutions for a Sustainable Future" provided the framework for a fruitful and inspiring dialogue among a diverse spectrum of participants. Organised by the German Federal Ministry of Education and Research (BMBF), UNU-FLORES took part in the conference in Berlin through the lighthouse project presentation, Meet and Greet session, and the Market Place.
Together with Dr Serena Caucci, Green Talents alumna Shilpa Rumjeet who completed her research stay at UNU-FLORES presented on their collaborative work. The project aims at identifying critical areas in which in-depth data collection is necessary to increase the likelihood of water reclamation implementation for public-private partnership (PPP).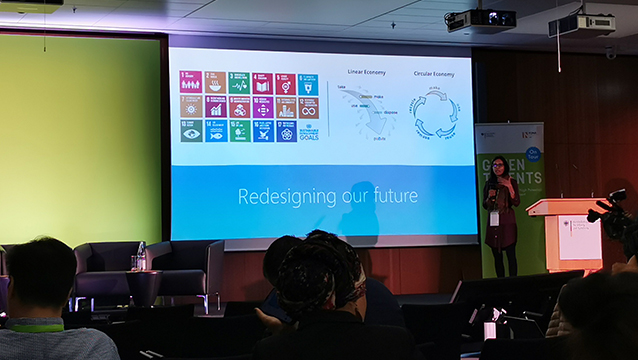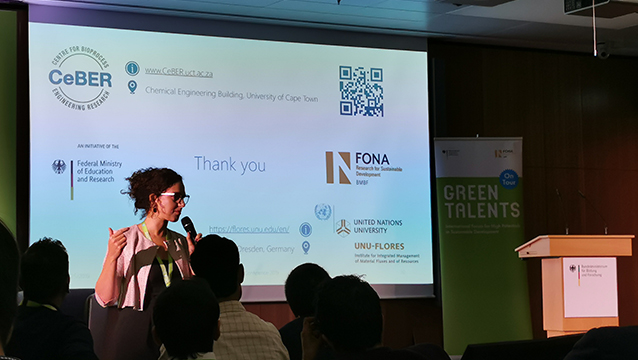 Shedding light on the sustainable use of water resources and effective treatment of wastewater, the speakers addressed practices of the industrial sector and encouraged the establishment of a PPP. A standardised framework and infrastructure applicable to all actors involved would provide the necessary foundation for more effective water management. The small amount of data and low levels of connectivity between the two sectors currently make it difficult to demonstrate conceivable benefits and to advocate for further advancements.
Being able to provide data to the parties would entitle stakeholders involved in the reclamation process to define the water volume necessary for the industry as well as the level of treatment for an acceptable degree of purity to be used within their supply chain. This could avoid the "over-treating" of wastewater, causing an unintended additional consumption of energy.
During the Meet and Greet and Market Place segments of the two-day programme, UNU-FLORES garnered a high level of interest among Green Talents awardees and conference participants. Many saw great potential for future collaboration and as a host institution for their research stints. UNU-FLORES is grateful to BMBF for having the team from the Institute at the conference, and to all participants for sharing their ideas on partnering for a sustainable future.