2014/05/27 Munich, Germany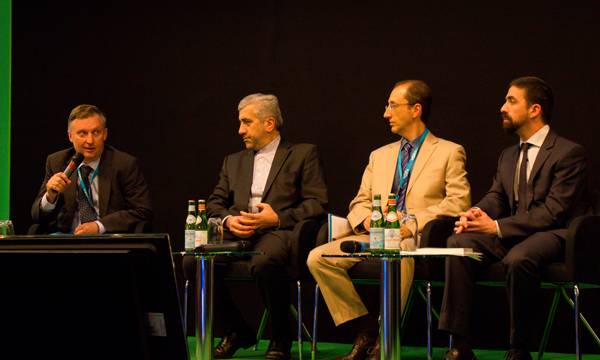 On 7 May IFAT 2014 commenced the UN-Water exhibition and seminar "Water and Energy" as coordinated by the UN-Water Decade Programme on Capacity Development.  The UN-Water featured pavilions for participants from ten UN agencies and international organizations, including UNU-FLORES, with the aim to address the integrated management of environmental resources in the context of research and building institutional capacities. The UNU-FLORES pavilion drew in an overwhelming show of support from visitors interested in its research programmes, joint PhD programme with TU Dresden and the Dresden Nexus Conference.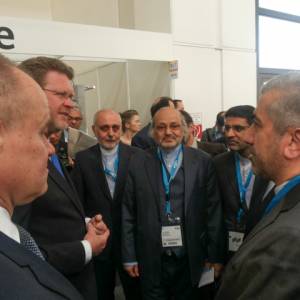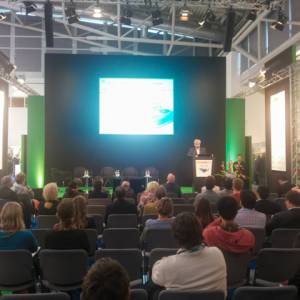 As part of the UN-Water Seminar, the director of UNU-FLORES, Prof. Dr. Reza Ardakanian was featured in a series of lectures given.  In which, he addressed the importance of building capacities, particularly at the institutional level, in achieving a greater integration of sectoral policies and sustainable development of environmental resources.  The director also highlighted the water-energy-food nexus in relation to the resources perspective as a means to increasing productivity and resource use efficiency as well as overall sustainability and transition to green economy.
IFAT is a world renowned trade fair held in Munich, Germany dedicated to water, sewage, waste and raw materials management.  An estimated 135,000 visitors from more than 180 countries were in attendance at IFAT 2014.
In order to achieve a greater impact on the research and implementation of the nexus of water, soil and waste, UNU-FLORES will be organizing the Dresden Nexus Conference in March 2015.
For more information, please visit flores.unu.edu/dresden-nexus-conference/.