2016/06/18 Dresden, Germany
To buttress their efforts in advancing a Nexus Approach to the sustainable management of environmental resources, UNU-FLORES and Technische Universität Dresden (TU Dresden) inked cooperation agreements with two parties in the Czech Republic and Poland this week. With a focus on Integrated Environmental Resources Management in the context of global change, the cooperation agreements set the premise for further future collaboration in research and knowledge transfer between the institutes, among other objectives.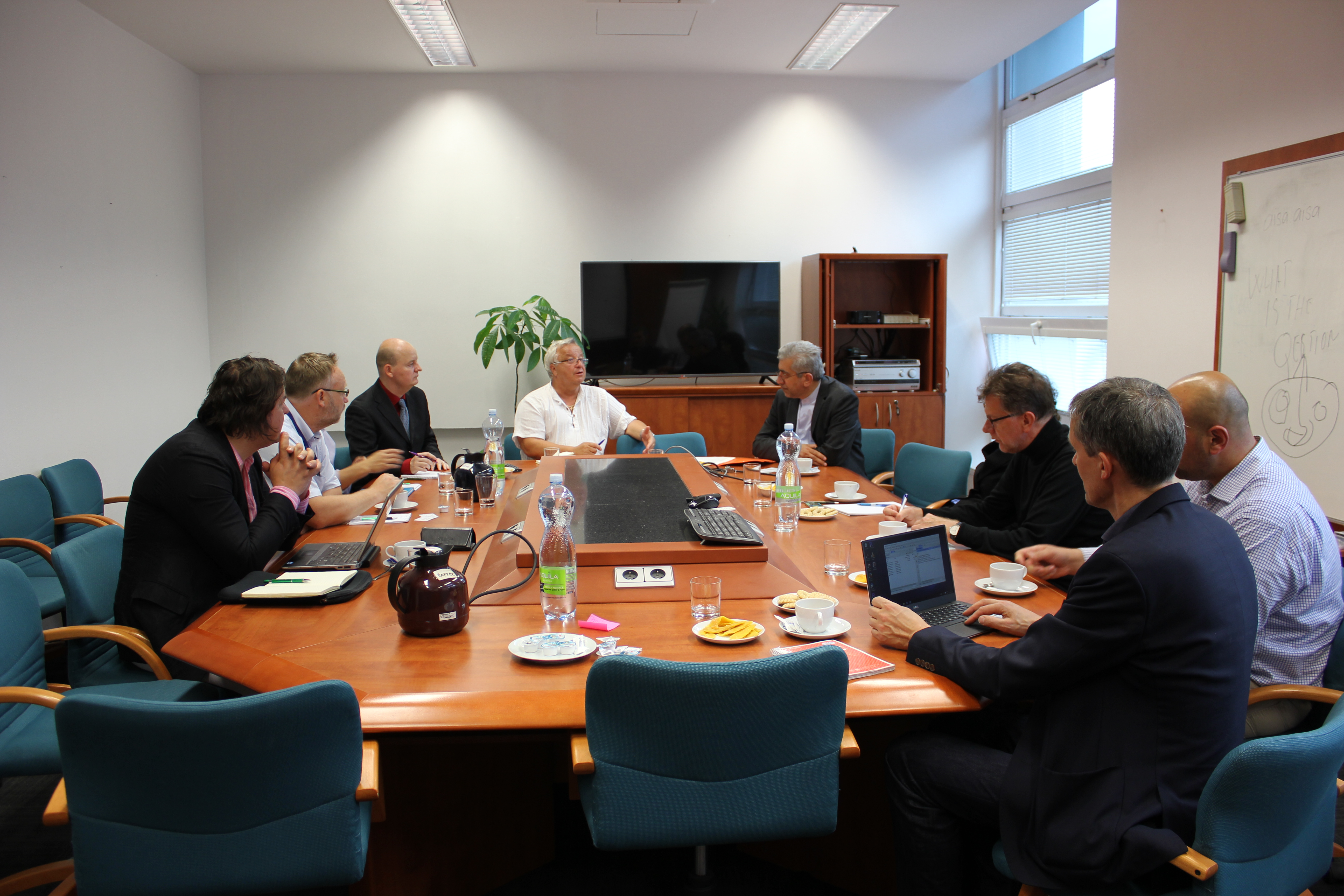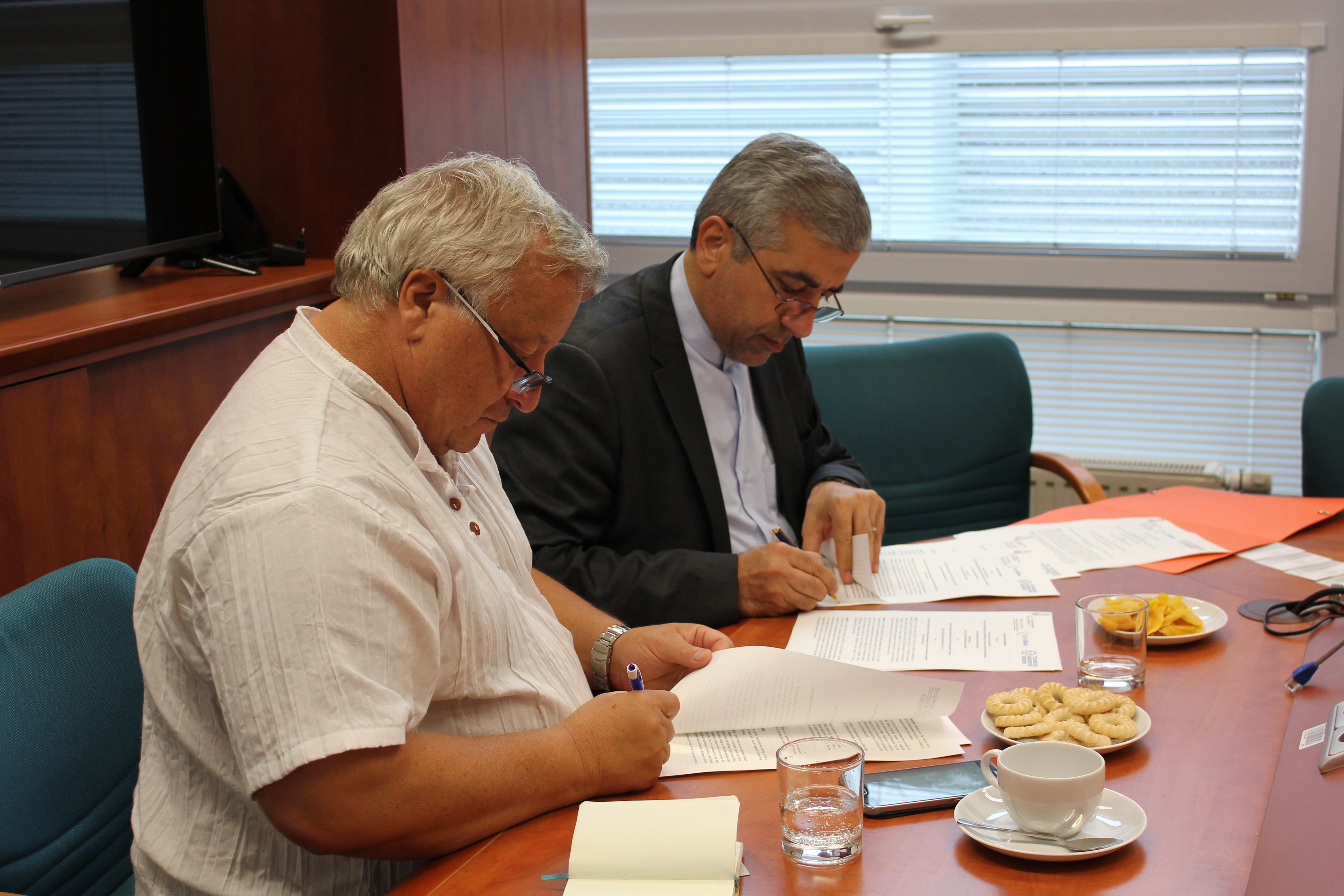 On 15 June 2016, UNU-FLORES, TU Dresden, and the Global Change Research Institute of the Czech Academy of Sciences (CzechGlobe) signed a cooperation agreement, signifying the start of a closer trilateral partnership between the institutes in several areas. Within the framework of joint projects, the institutes have agreed to promote the exchange of scientific and technical information, and embark on joint research including case-based research in an international context. While collaboration is set to span a variety of topics such as the adaptation of environmental systems and human societies to global change, there will be a special focus on monitoring of matter fluxes and systems analysis. In addition, in the context of UNU-FLORES's Nexus Observatory, it is anticipated that CzechGlobe will support the development of databases and scenarios on Nexus-relevant issues such as regional climate data and projections and matter cycling.
Venturing northeast, UNU-FLORES and TU Dresden also signed another cooperation agreement with a Polish partner this week.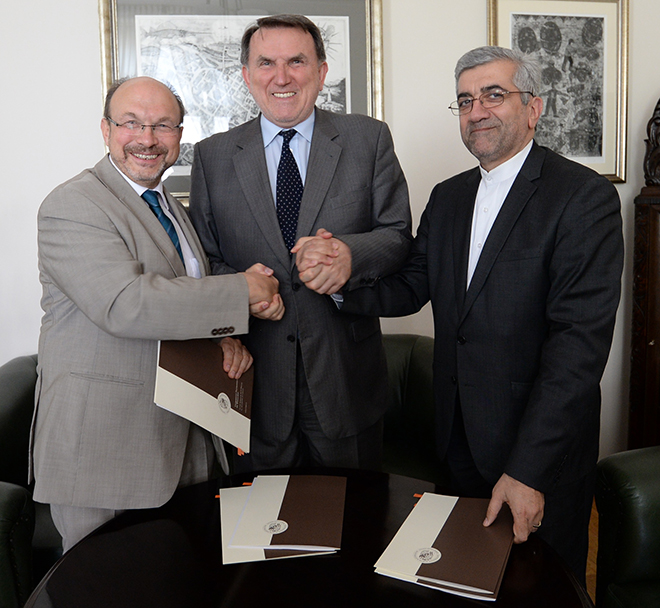 Following a visit to UNU-FLORES in February this year, the discussion on the opportunities for synergies had since developed and was to be formalised in a cooperation agreement. On 16 June 2016, the Wroclaw University of Environmental and Life Sciences (WUELS) hosted representatives of UNU-FLORES and TU Dresden and took the collaboration to a higher level. Other than to mutually contribute to ongoing research activities and to publish jointly, the institutes also strive to promote young scientists and develop mutual activities for their benefit. All the activities are to cover a range of topics but will also pay special attention to water and soil resources modelling and scenario analysis, including a critical review of models and tools for Nexus research and management. Where the Nexus Observatory is concerned, focus will be placed on developing databases and scenarios on issues such as water pollution and nutrient loads and current and future land use including assessment and rehabilitation of heavily disturbed landscapes (e.g. mining sites), particularly in developing countries.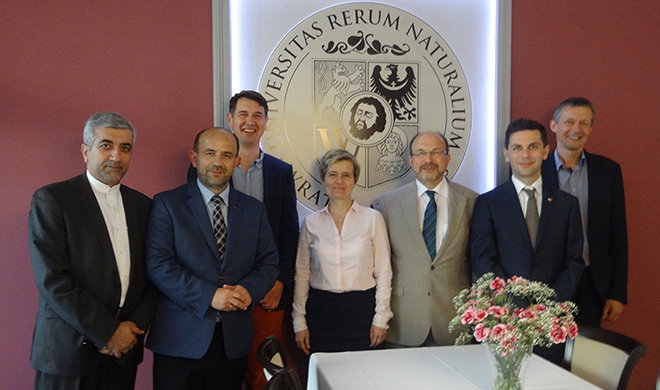 Under both cooperation agreements, the institutes have also agreed to jointly organise or participate mutually in academic meetings and conferences. For a start, both CzechGlobe and WUELS will be convening sessions at the upcoming Dresden Nexus Conference 2017 on the SDGs & Nexus Approach: Monitoring and Implementation.