2022/12/23
On 20 December 2022, the thesis defence of Andrea Müller came as the conclusion to her PhD journey as part of the Joint PhD Programme in Integrated Management of Water, Soil, and Waste of the United Nations University and Technische Universität Dresden (TU Dresden), implemented in cooperation between UNU-FLORES and the Faculty of Environmental Sciences at TU Dresden.
Dr Müller started work on her dissertation in 2017 and graduated with magna cum laude. The thesis defence was evaluated jointly by the dissertation committee led by Prof. Peter Krebs (TU Dresden), Prof. Jochen Schanze (TU Dresden), Prof. Kaveh Madani (UNU-FLORES), and Dr. Maria Molinos Senante (Pontificia Universidad Católica de Chile).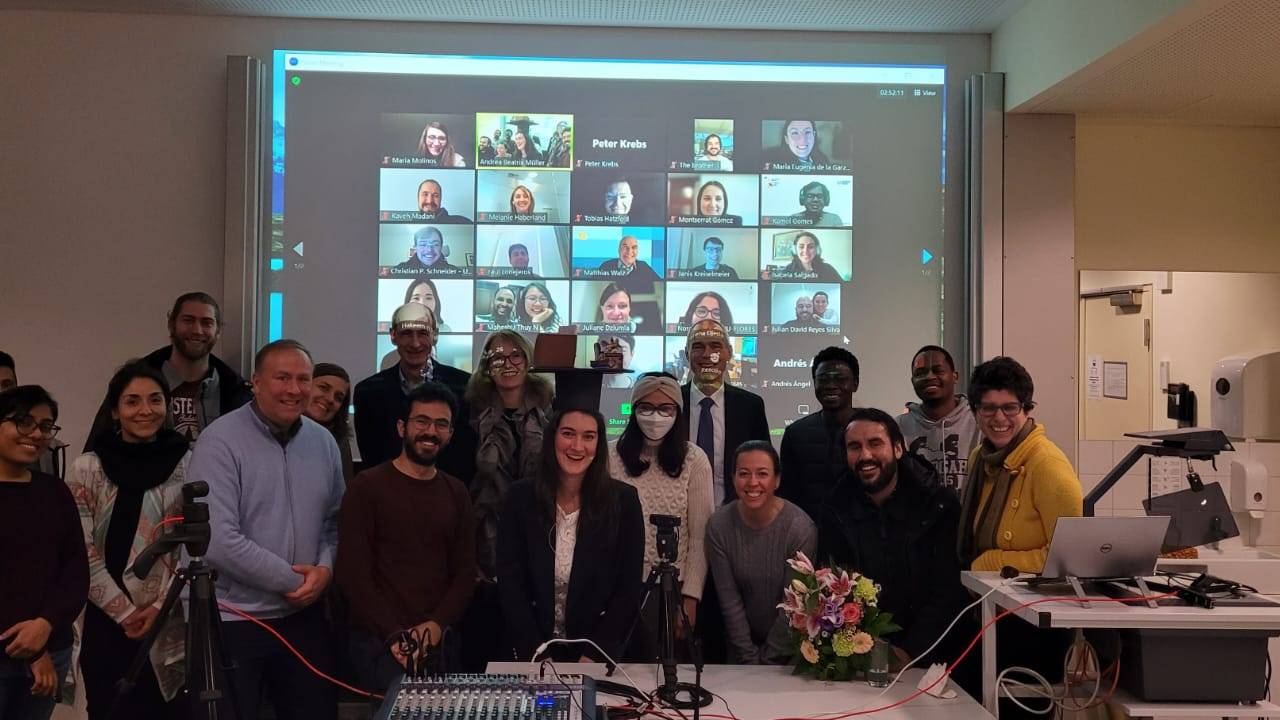 Before starting her research at UNU-FLORES, Dr Müller supported research and management at the School of Biochemical Engineering at the Pontificia Universidad Católica de Valparaíso in Chile. Here she was involved in projects concerned with differential evaluation of cell culture conditions and bioactivity assays of natural extracts. This profile was further strengthened by international internships in this area.
In her dissertation project, Dr Müller created a decision-making framework to support water management. The overall objective was to develop and test a decision support framework for the evaluation of the sustainability of water reuse as a measure to reduce the risk of water scarcity.
The publications from this project outlined and tested a framework that considers the interrelation of current risk and sustainability assessment concepts, methodologies, and indicators. It integrates knowledge on risk and sustainability assessment of the reuse of water in a societal decision-making context. This concept was then operationalised through a methodological framework which specified key indicators, underlying methods, and thresholds, including the adaptation to site-specific conditions. Finally, this framework was tested in a case study from Latin America.
Dr Müller excelled in her defence, keeping her presentation very concise and to the point, and answering all questions in the Q&A session competently and with a wealth of knowledge on the subject.
The joint degree certificate from both UNU and TU Dresden is awarded to the PhD candidate, who in addition to the research work, also successfully completes the coursework on the basic concepts of the Resource Nexus.