2019/02/22 Dresden, Germany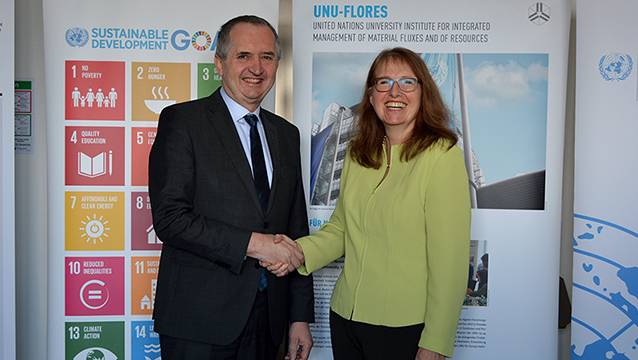 By Atiqah Fairuz Salleh, Communications and Advocacy
From 24 January to 5 February 2019, UNU-FLORES Director Prof. Edeltraud Guenther met with various local and regional authorities in Germany to strengthen local ties and cooperation. This is the first series of such high-level meetings since she joined the Institute in September of last year.
Over the course of two weeks, Prof. Guenther had meetings with representatives from government bodies working on environmental and internationalisation topics. The meetings serve the objective of finding synergies and paving the way for closer collaboration in the future.
The 'tour' started with Prof. Guenther's visit to the City Hall to meet with Dresden Deputy Mayor Eva Jähnigen on 24 January. Deputy Mayor Jähnigen is in charge of environmental affairs and municipal utilities and is not new to the activities of UNU-FLORES, having been part of the annual joint celebrations of UN Day Dresden.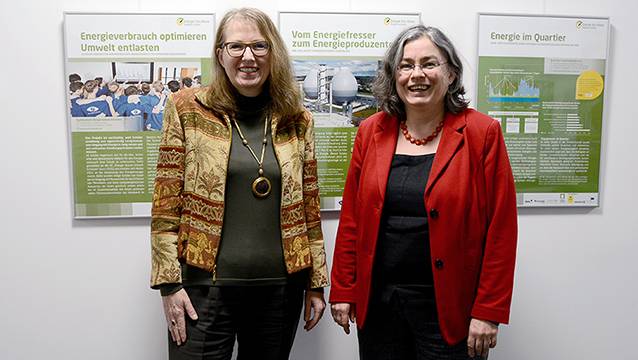 On 28 January, UNU-FLORES had the honour of welcoming Minister of State Thomas Schmidt from the Saxon State Ministry for the Environment and Agriculture (SMUL) to the Institute. Accompanied by Anja Kostian, Desk Officer for EU Affairs, International Cooperation, Market, and Emergency Food Supply, they learnt more about UNU-FLORES's institutional structure and met with staff, interns, as well as PhD researchers at UNU-FLORES during the tour of the premises. Minister of State Schmidt also had the opportunity to learn more about the content and topics of ongoing projects through brief introductions by PhD researchers.
"UNU-FLORES is a very important anchor for topics of global importance. Through mutual exchange, we can harness the large network of UNU-FLORES and bridge it with the existing scientific excellence in Saxony to solve problems of the world. The Saxon sustainability strategy is an opportunity to link the sustainability approaches of the Free State of Saxony with the global perspective UNU-FLORES brings in."
–

 Minister of State Thomas Schmidt,
Saxon State Ministry for the Environment and Agriculture (SMUL)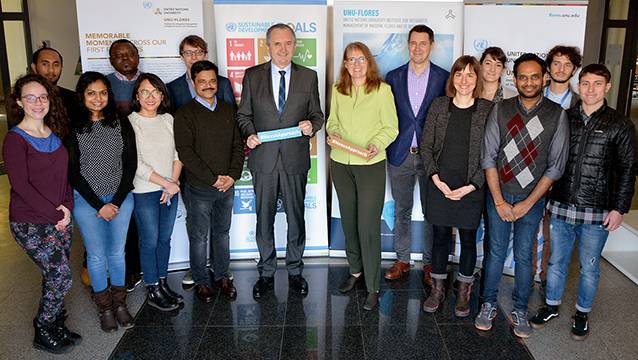 Dr Uwe Müller, Head of Department Water, Soil, and Recyclables from the Saxon State Office for Environment, Agriculture, and Geology also paid UNU-FLORES a courtesy visit, on 30 January. He learned more about UNU-FLORES's ongoing research in the sustainable management of environmental resources, particularly of water, soil, and waste.
"The Earth Overshoot Day fell on 1 August last year. For Germany, it was on 2 May. Approximately 30 years ago, it was in December. We've gotten a bit better in Germany in the last year, but we still consume more than we can generate in a year and thus, live at the expense of subsequent generations. So, sustainable resource management is a very important topic."
–

Dr Uwe Müller,
Saxon State Office for Environment, Agriculture, and Geology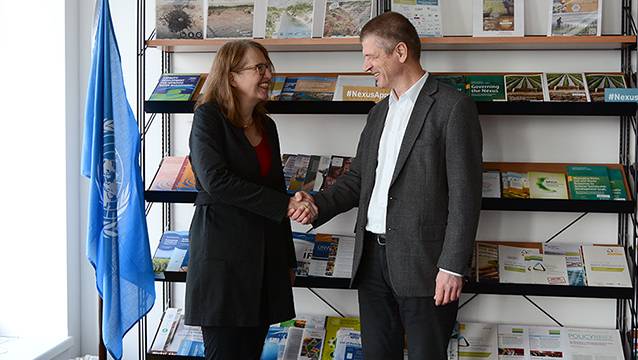 Prof. Guenther concluded the weeks of inaugural meetings with a visit to the State Chancellery on 5 February to meet with Minister of State Oliver Schenk, who heads the Chancellery. Among other topics, Minister of State Schenk was introduced to the interdisciplinary research focus of the Institute in response to global change processes.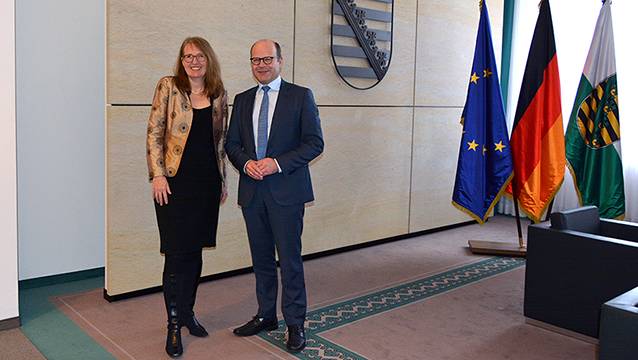 At the end of the tour, all parties acknowledged that these inaugural conversations will help intensify existing cooperation and bring to fruition discussions on concepts and strategies to solve global problems by tapping on both the richness at UNU-FLORES and of the existing research landscape in Saxony.