2019/05/28 Dresden, Germany
By Seohyun Park, Communications and Advocacy
From 20 to 21 May, UNU-FLORES hosted the 4th Meeting of the Senate Commission for Earth System Research at the World Trade Center in Dresden. A statutory body in the German Research Foundation (DFG), the Senate Commission supports the DFG with policy advice. For example, it prepares statements on research-related issues that are relevant to society based on purely scientific standards.
At the meeting, UNU-FLORES Director Prof. Edeltraud Guenther, who is a Scientific Member of the Senate Commission, gave a presentation on the role of economics in Earth system research. After briefly introducing UNU-FLORES and the Nexus Approach that the Institute advocates for, she spoke about the interrelation of economics with the environment and the role of economics in protecting ecosystems. Prof. Guenther emphasised the need for a Nexus Approach to achieve sustainable management of environmental resources.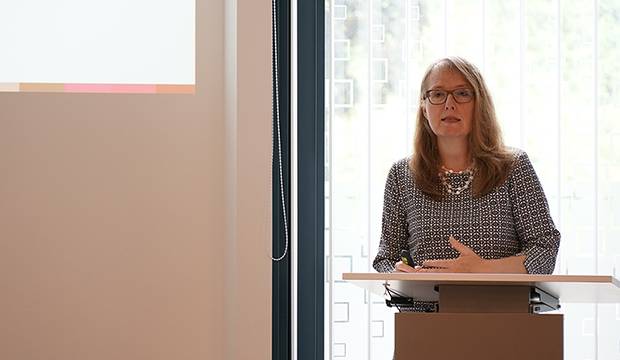 Prof. Guenther is among 17 researchers that make up the Senate Commission, which advises other statutory bodies of the DFG on issues related to cross-disciplinary Earth system research. The members of the Senate Commission take turns to co-organise the meeting with the DFG annually, with UNU-FLORES having the honour of hosting the fourth meeting this year.
Dr Stephan Hülsmann, who heads UNU-FLORES's Systems and Flux Analysis Considering Global Change Assessment Unit, also gave a presentation, addressing integrated modelling and management of water resources. He offered, in particular, the ecosystem perspective on the Nexus Approach. In his lecture, he shared some recent examples of modelling applications for integrated management.
In the discussion that followed, Dr Hülsmann and members of the Senate Commission exchanged views on the future of nexus modelling and how the ecosystem perspective can add value.
This meeting provided an opportunity to show and discuss how the Nexus Approach relates to Earth system sciences for an enhanced management of environmental resources.