2014/09/01 Stockholm, Sweden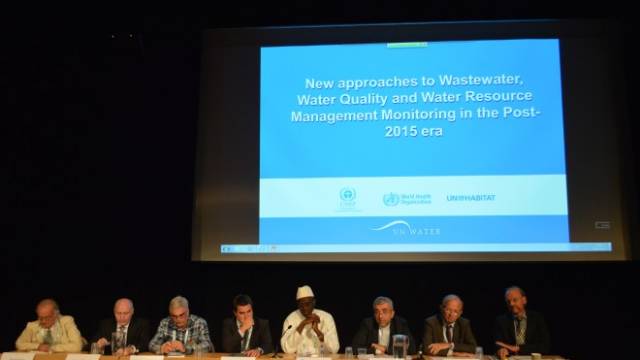 UNU-FLORES wrapped up the second day of World Water Week in Stockholm by taking part in a panel discussion on New Approaches to Wastewater, Water Quality and Water Resources Management Monitoring in the Post- 2015 Era. The panel discussion, which was jointly organized by the World Health Organization (WHO), United Nations Environment Programme (UNEP) and UN-HABITAT, discussed options for a cost-effective monitoring mechanism to track progress and direct investment towards meeting global targets and development goals.
Key elements of the nexus observatory, a flagship initiative of UNU-FLORES, were presented by Director  Prof. Reza Ardakanian at the discussion to inform deliberations on data acquisition, aggregation, visualization, remote sensing and political buy-in for country level monitoring of water, wastewater and water quality targets. Other panelists who participated in the panel discussion include the Swiss Agency for Development and Cooperation (SDC), Water and Sanitation Programme (WSP), World Bank and United Nations Development Programme (UNDP).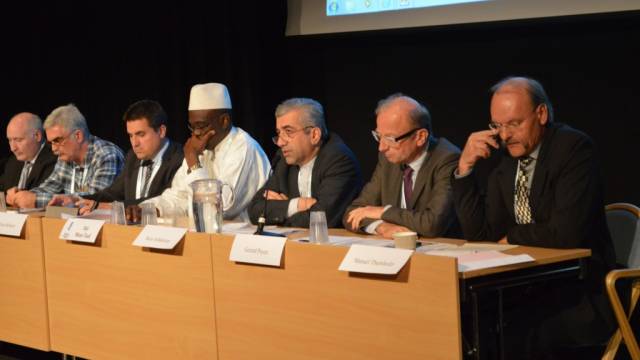 On Thursday, 4 September, UNU-FLORES will participate in a seminar on Water as Energy Storage for Better Integration of Renewables.  The event is co-organized by UNU-FLORES together with the Centre for Environmental Design of Renewable Energy (CEDREN) and the International Hydropower Association (IHA).  Details can be found at http://programme.worldwaterweek.org/event/water-as-energy-3597.