2015/12/22 Vienna, Austria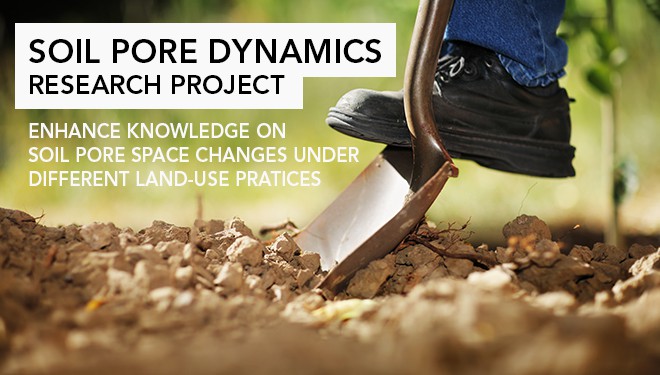 On 24 November, UNU-FLORES launched the Soil Pore Dynamics Research Project at a meeting with project partners the University of Natural Resources and Life Sciences, Vienna (BOKU) and the Technische Universität. The new research project, funded by the German Research Foundation (DFG) and the Austrian Science Foundation (FWF), aim to enhance the knowledge on soil pore space changes under different land-use practices. Based on a better understanding of the involved processes, researchers from the abovementioned institutions intended to develop methods and models that are able to quantify the impact of an adaptive land-use on the soil hydraulic properties, on components of the water cycle (soil water capacity, groundwater recharge and water quality), and on the production of biomass. It is expected that the project will provide the basis for the development and assessment of the sustainable land-use systems.
As the demand for agricultural products and the occurrence of extreme weather conditions increase, the resources such as soil and water are more attracted by the public. Therefore, an adaptive land-use as a preventative element for soil and water conservation gains its importance. Planning of adaptation strategies are often based on the application of numerical models. With these models, the impact of hypothetical changes in the land-use under recent and changing climatic conditions on plant growth and water balance components can be estimated and evaluated. As a pre-requisite in the existing models, soil hydraulic properties are seen to be temporally constant. However, previous studies have shown that soil structure, with which the soil water retention and hydraulic conductivity functions change significantly as a result of land-use. If the dynamics of soil structure are neglected, the uncertainty of the model results increases. This could lead to incorrect planning and a more resources-consuming land-use.
At UNU-FLORES, the project will be spearheaded by the Soil and Land-Use Management Unit under the supervision of Dr. Kai Schwärzel.