2022/11/14
Sustainability and the mindful use of natural resources is an integral aspect to the mission of UNU-FLORES. A passion for sustainability across research and office life is ingrained in the daily activities of the Institute. Over the past year, it has been extremely encouraging to see the promotion of sustainable activities and strategies develop further in educational institutes and across the wider United Nations System.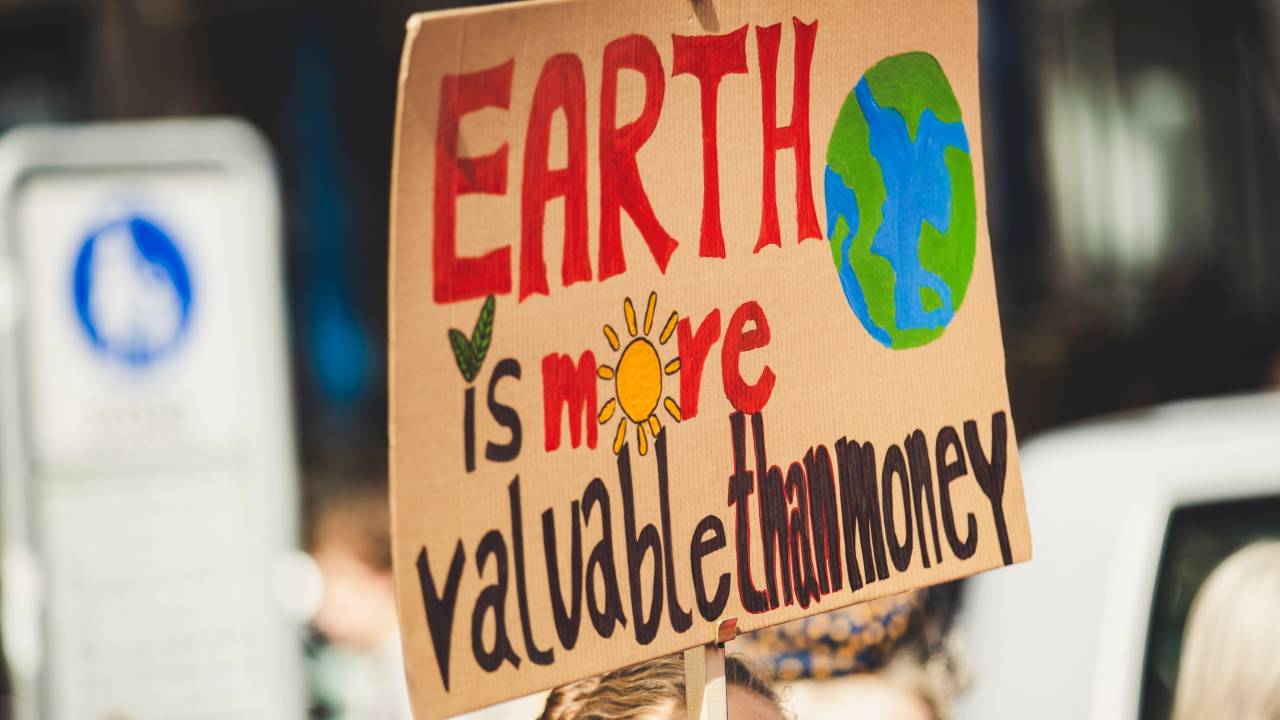 The Third Mission
As a UN agency, it is self-evident that UNU-FLORES supports the Sustainable Development Goals (SDGs). Likewise, as an institution for higher education, it is imperative that the value of the SDGs are not only taught but advocated for. It is through education that future generations can create positive and lasting change, and as higher education institutes (HEIs) have expanded their focus areas beyond teaching and research to include topics such as technology transfer and innovation, continuing education, and social engagement, the influence of HEIs on politics and society has become more prominent. These expanded educational horizons, or the so-called 'Third Mission', has been complimented by a growing awareness of sustainability and environmental management. In promoting strategies for sustainability, HEIs can act as a role model for partners, communities, and policymakers.
Institutionalising Sustainability
UNU-FLORES is in a unique position in that the Institute's Management (led by Director, Professor Edeltraud Guenther) recognises the importance of 'walking the talk' and ensuring that our research focuses, and office practices align. Professor Guenther has also maintained an extremely positive sustainability focus in the Institute's partnership with TU Dresden, including a recent involvement in the 'Hoch-N' project, where 11 Higher Education Institutions developed sustainability guidelines (which are now also available in English). This framework can be used as step-by-step guide to support help universities and organisations in improving their sustainability performance, while including all relevant stakeholders.
Indeed, management plays an important role in the formulation and implementation of sustainability measurements within an organisation. In fact, the United Nations Global Compact provides guidance on how to integrate sustainability-related goals and strategies across organisations. The institutionalisation of sustainability within organisations is essential because it brings a top-bottom development structure to recognise that sustainable development is best achieved through 'an institution-wide approach'. In addition, this action strengthens the idea that although voluntary engagement plays a key role in the process, the commitment and leadership of management are equally as important in implementing the sustainability measurements (Roos & Guenther, 2020). A 2020 study from Ross et al. revealed that the integration of sustainability policies and measurements to the overall management and performance of organisations also contribute to the fulfillment of their mandate, such as in decision-making. Results from the same study show a current trend towards sustainability promotion across high-performing HEIs.
'Nudging' and a Participatory Approach
Individual participation plays a vital role in tackling sustainability issues within an organisation5. The foundations for UNU-FLORES' sustainability-related activities were first laid in 2018 with the establishment of the Green Committee: a staff-driven committee that developed suggestions for a greener office and initiated several activities including taking part in cycling races, switching from water coolers to tap water, and making suggestions for sustainable office supplies. HEIs and other institutions should support engaged staff members in their efforts to strive for sustainability. Furthermore, 'nudging' colleagues supports positive change and has enormous potential. According to the UN Environmental Programme's The Little Book of Green Nudges, 'nudges' are positive and gentle persuasions that are meant to influence behaviour and decision-making. It was this initial nudging that kicked off a deeper institutional commitment to sustainable practices, which led to the creation of the Sustainability Coordinator role.
UNU-FLORES is a relatively small Institute, however, often it is the little, continuous changes that can make a difference. We have tried to incorporate small, but persistent encouragements into our daily operations. So far, we have introduced green procurement strategies, organic and local catering for events, reusable containers and cups in our office kitchen and encouraging a paperless working environment. We have also taken steps to offset our carbon footprint; the money for which is then donated to projects in developing countries.
These initiatives, while rather small in the grand scheme of things, have inspired our colleagues to become more aware of their resource use, and proactively make more sustainable choices.
A testament to the snowballing effect of these smaller institutional nudges can be seen in these activities gaining attention across the UN as an entity. Indeed, our Director has served as the Senior Official for UNU at the UN Environmental Management Group. Represented by Associate Sustainability Officer, Juliane Dziumla, UNU-FLORES has significantly contributed to the working groups for the UN Sustainability Strategy, developing indicators to fully integrate the Strategy across all United Nations entities. We hope that UNU will become a role model in the implementation of sustainability strategies that can then be transferred to other HEIs and UNU partners, including political actors, the private sector, and the wider community. As COP27 has already stressed the vital influence of university institutes on generating real change, we hope to extend our nudging beyond the grassroots of our institute to further our UN collaborations and support our host countries to achieve their obligations, fulfill their COP promises and drive the world to a carbon neutral future.