2018/11/15 Dresden, Germany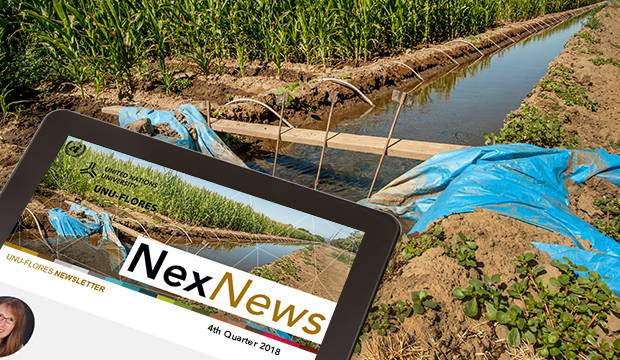 Dear Readers,
My name is Edeltraud Guenther and I am honoured to address you for the first time as the director of UNU-FLORES. As a partner, I have watched the Institute grow to an international and well-respected centre for research and education in only five short years. This achievement is nothing short of inspiring but having gotten to know the dedicated team in the past weeks, I am no longer surprised.
Thanks to the excellent leadership of my predecessor and the hard work of my new colleagues, the Institute has developed a rigorous academic research agenda and a diverse network of valuable partners, such as yourself. I look forward to building on this strong foundation.
Since I took up the post on 1 September 2018, it has been nothing short of eventful. We celebrated the Global Day to #Act4SDGs with our exhibition in the Dresden Central Station, honoured 73 years of the United Nations by discussing the importance of SDG 13 "Climate Action" with our local community at UN Day Dresden 2018, and had the great joy of witnessing our first doctorate successfully defend his PhD thesis. As we can never capture everything in a newsletter, I encourage you to follow us on Facebook and Twitter to learn about the great things we are doing in real time!
Best regards,
Edeltraud Guenther
Director, UNU-FLORES
P.S. – Know someone who would enjoy NexNews? Send them here.