2015/06/24 Dresden, Germany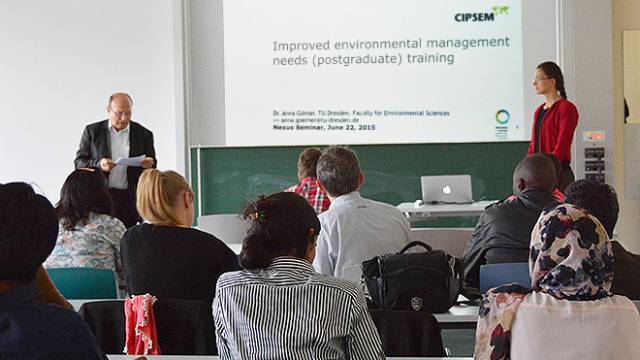 United Nations University Institute for the Integrated Management of Material Fluxes and of Resources (UNU-FLORES), in conjunction with Technische Universität Dresden (TU Dresden), hosted the fourth Nexus Seminar Series on 22 June 2015. This month the lecture took place on TU Dresden's campus as Dr. Anna Görner gave a lecture, titled Improved Environmental Management Needs Postgraduate Training – CIPSEM and Partners. Her lecture focused on the importance of educating professionals in creating interdisciplinary strategies and appropriate measures for a preventive and controlling protection of the environment, while taking ecological, socio-economic and cultural aspects into account.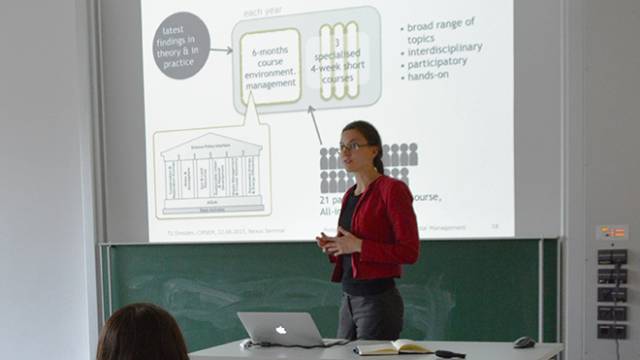 Görner expressed the need for programs like the Centre for International Postgraduate Studies of Environmental Management (CIPSEM) at TU Dresden. As the human civilization has achieved many milestones in the past few hundred years—such as the agricultural revolution, the scientific revolution, the industrial revolution and the public-health revolution in the global north— there has been a dramatic increase in population, burdening the global environment. Natural resources are overexploited and three crucial Earth System processes – climate change, rate of biodiversity loss, and interference with the nitrogen cycle – are negatively affected. Because of these consequences, the concept of sustainable development was addressed in 1972 at the UN Conference on the Human Environment held in Stockholm and the concepts of development and the environment previously addressed as separate issues, were brought together to be managed in a mutually beneficial way. This idea of addressing environmental issues in a multifaceted way transcended to the current Post-2015 Sustainable Development Goals (SDGs).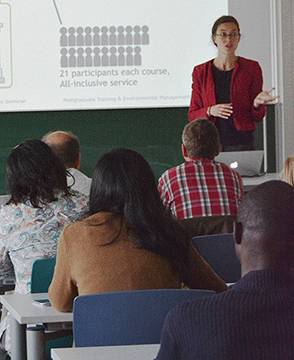 Görner stated that "Only a systemic, interdisciplinary approach can adequately consider [the] complexity [of managing environmental resources] and develop effective proposals for action", which is the main focus for the CIPSEM program at TU Dresden. CIPSEM aims to improve the skill sets of professionals who work in ministries, agencies or local government units and NGOs of developing countries, while focusing on interdisciplinary strategies and appropriate measures to protect the environment in a manner that is ecologically, socio-economically and culturally sound. Since 1977, CIPSEM has offered a wide range of integrated environmental management courses. Originally sponsored by the German Democratic Republic to the International Environmental Education Programme of the United Nations Environmental Programme (UNEP) and United Nations Educational, Scientific and Cultural Organization (UNESCO), CIPSEM became a funded initiative of the German Ministry of the Environment (BMUB) after the reunification of Germany and continues to be a flagship activity of UNEP Environmental Education and Training.
Each year CIPSEM conducts a six-months-course on integrated environmental management, covering a broad spectrum of environment-related aspects with an interdisciplinary curriculum. In addition, CIPSEM also offers three one-month accelerated courses every year, focusing on topics of special concern for developing countries, e.g. water, soil, waste, biodiversity, mobility, tourism, urbanization. The CIPSEM courses are integral components of the unique international profile of the Faculty of Environmental Sciences of TU Dresden, one of the few Universities of Excellence in Germany. The trainings are facilitated by experts of TU Dresden as well as from other national and international governmental and non-governmental environment-related institutions, such as the BMUB and its agencies (UBA, BfN), regional and local administrations, the Leibniz Institute of Urban and Regional Development (IOER), the Helmholtz Centre for Environmental Research (UFZ) and the Center for Advanced Water Research (CAWR). Through this programme, both facilitators and participants are able to improve their cross-cultural skills, work in a global context and learn how to work collaboratively with others from various backgrounds. Participants then return to their home countries with a better understanding of how to create benifical lasting change for their local environment.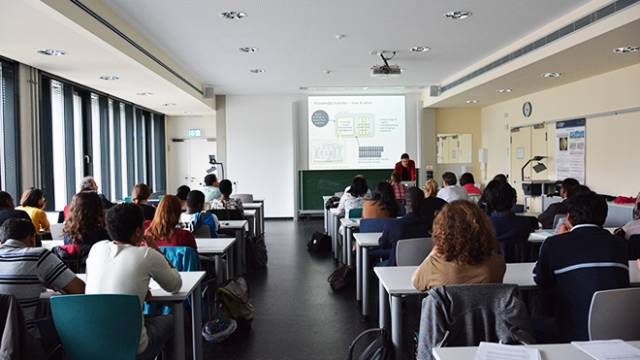 The fifth lecture of the Nexus Seminar Series will take place on 20 July 2015 at 15:00 in the UNU-FLORES office. Theresa Mannschatz, the Research Assistant for the Systems and Flux Analysis Academic Unit at UNU-FLORES, will discuss the The Importance of Nexus Tools for Integrated Management of Water, Soil and Waste.