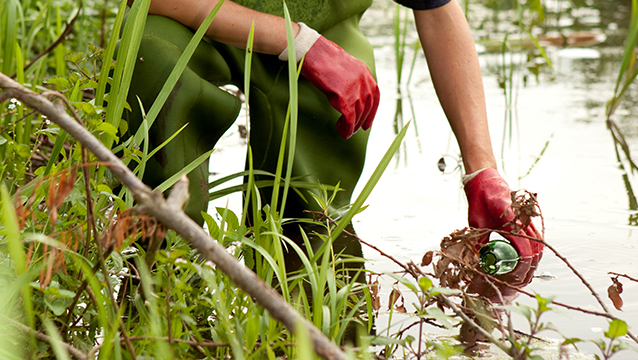 There is a visible challenge in connecting the Resource Nexus to information-poor environments and individuals, which may affect decision-making. Improved access to disaggregate data and tools, and the creation of robust monitoring frameworks, can result in progress being adequately measured and facilitate governance processes.
The overarching objective of this theme is to provide stakeholders – particularly academics and decision makers in policy and practice – with the necessary information and evidence base to make decisions that integrate Resource Nexus thinking.
As the thought leader in the Resource Nexus and hub for relevant data, UNU-FLORES strives to:
inform scientists and decision makers seeking relevant information and evidence for the development of research activities, strategies, and policies, as well as environmental resource management planning and implementation frameworks related to the Resource Nexus
achieve two-way communication: scientists, policymakers, and practitioners, as well as citizens, would provide Resource Nexus-related data and tools while seeking consolidated knowledge on topics related to the Resource Nexus at UNU-FLORES
This theme covers all relevant environmental resources, including water, soil, waste, energy, and other geo-resources, as well as biodiversity. 
Citizen science is a specific type of data-driven transdisciplinary research, focusing on '(t)he collection and analysis of data relating to the natural world by members of the general public, typically as part of a collaborative project with professional scientists' (Oxford Dictionary 2020).
Both scholars and practitioners have emphasised the role of citizen science as a means to provoke sustainable change – through increased spatial and temporal data, as well as awareness raising and policy impacts.
While these visions may seem ambitious, scholars also emphasise that the positive effects of citizen science on outputs, outcomes, and impacts, may depend on the design of citizen science projects (e.g., types of citizens involved, institutions organising citizen science projects, and the design of process mechanisms). It is ambiguous as to how citizen science projects should be designed for the purpose of achieving change along the results chain.
With the overarching goal of strengthening and advancing the role of citizens to support the accomplishment of the UN Sustainable Development Goals, UNU-FLORES's work on citizen science focuses on the successful contextual design of citizen science projects for various research outputs (quantitatively and qualitatively), outcomes (e.g., awareness raising), and impacts (better monitoring and achievement of SDGs), that would result in:
the strengthened and advanced role of citizens in transition regions towards achieving the SDGs in its ecological, social, and economic dimensions
countries with advanced citizen science activities and knowledge being able to finetune their approach and to locate their activities within an international context
countries with less advanced citizen science activities improving their comprehension of the concept and empowered to initiate citizen science activities in their unique context