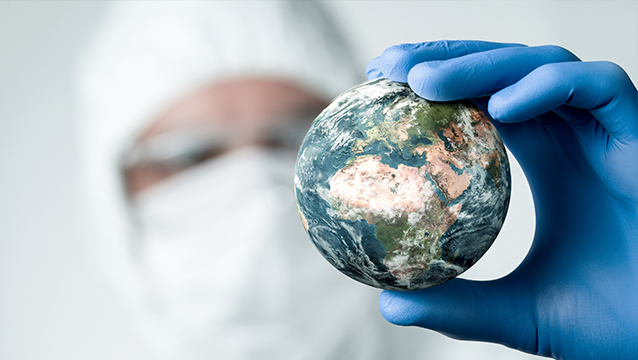 Wastewater reuse offers a solution to water demands, provides a resource for irrigation, and contributes to recycling nutrients and improved soil health. If not properly managed, wastewater could pose environmental and human health risks due to undesirable chemical constituents and pathogens.
To ensure that treated wastewater is suitable for reuse, cost-effective methods for the measurement of emerging pollutants must be established, specific parameters must be monitored, and additional policy measures aimed at tackling emissions of emerging pollutants and the spread of antimicrobial resistance must be urgently addressed.
The overarching objective of this theme is to advance the application of Resource Nexus-oriented resource management to identify knowledge and policy gaps regarding water-borne pathogen contamination and emerging pollutants in water and wastewater, with a view to:
reduce the risk posed by socio-ecological changes on both environmental and human health
extend the discussion as to how science can be integrated into policy, and the ways in which monitoring will help assess the risk of pollution by micro-contaminants in food chains, soil, and freshwater
increase understanding of the complex interlinkages and interdependencies among climate change, ecosystems, and human health to effectively plan adaptation responses against the accumulation of emerging contaminants and antibiotics that have not yet been considered in water treatment programmes, nor monitored in different environmental departments.
As a transformative approach, the Resource Nexus can be applied to address the multiple paths to sustainable socio-ecological systems. In fact, the Resource Nexus approach to wastewater treatment and recovery also has the potential to provide a new perspective for the One Health initiative, a global approach aimed at strengthening collaboration and communication across all aspects of human, animal, and environmental life to achieve optimal health and well-being outcomes. So far, the environmental dimension of the One Health initiative has remained underrepresented within global action plans and strategies, particularly in regard to fighting antimicrobial resistance. By examining the interrelations between One Health and the Resource Nexus, UNU-FLORES contributes to assessing the status quo of resources, as well as break down silos and balance the needs of humans and shared ecological systems in a pluralistic way. In exploring these unseen linkages, UNU-FLORES expands the focus towards systems that perform multiple functions optimised to provide services for human communities, while improving ecosystem health.